Udemy
A Course in Miracles, Lesson Group – C-ACIM – 20.1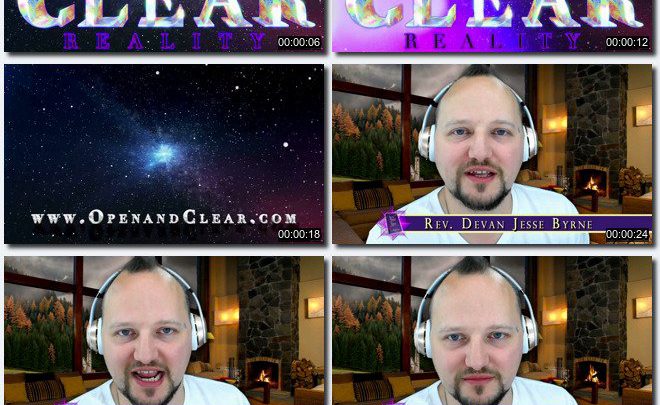 A Course in Miracles, Lesson Group – C-ACIM – 20.1   Free Tutorial Download

What you'll learn

The Answered Questions of participants in the lessons of "A Course in Miracles"
Requirements

Participation in the lessons of the "A Course in Miracles" Book
Description

This course is a community course focused discussions the lessons of "A Course in Miracles". It is designed to go in correspondence with the lessons of the "A Course in Miracles, Experience" taught by Rev. Devan Jesse Byrne. Each one involved here has listened to Rev. Devan's lectures on each lesson. While it is not required for you to do so, you can find access to that course within the lecture descriptions. Each Lecture revolves around that week's seven lessons. So the arrangement of how many lessons in each part is based on that and not evenly divided by 30 as the other course is.
Many new students of A Course in Miracles have been enrolling in my  "A Course In Miracles, intensive" which is not intended for beginners. I woke inspired this morning to begin the lessons in a much more brief and to the point way just for them. As it has been a few years since the development of the Intensive course, I hope to make my assistance far less intimidating while still touching some deep concepts and necessary steps in the awakening endeavor.
Welcome to the A Course in Miracles Experience.
——–
Introduction to "A Course in Miracles" 
"This is a course in miracles. It is a required (inevitable) course. Only the time you take it is voluntary. Free will does not mean that you can establish the curriculum. It means only that you may elect what you want to take at a given time. The course does not aim at teaching the meaning of love, for that is beyond what can be taught. It does aim, however, at removing the blocks to the awareness of love's Presence, Which is your natural inheritance. The opposite of love is fear, but what is all-encompassing can have no opposite. 
This course can, therefore, be summed up very simply in this way: 
Nothing real can be threatened. 
Nothing unreal exists. 
Herein lies the Peace of God."  
——–
"A Course in Miracles" is a self-study course designed to enhance your personal relationship and perspective of the divine, naturally bringing about personal revelation and first-hand experience beyond the veil of death.
This intended year-long, daily practice gives you a multitude of formats to fully embrace what this course has to offer. While this is an unusual setting for such a course, the journey in which we embark is within. Not within a church, a temple on some mountaintop with a guru or even us, but this journey is within you.
The main essence of this course uses "Christian" terminology, however, most mainstream religions claiming the name of christ do not claim this to be from the same source. However, this course does not intend on spreading the worship of any dogmas or blind-faiths (which are beautiful in their own right) but the offering of actual first-hand experience of "christ" and "God" (by any definition) and find out the Truth for yourself.
Who this course is for:

Those looking for assistance and alternate perspective through the "A Course in Miracles" Workbook Lessons
Download  A Course in Miracles, Lesson Group – C-ACIM – 20.1  Free

https://xmbaylorschool-my.sharepoint.com/:u:/g/personal/grayem_baylorschool_org/EZXnO_oCu9lCqW1YqK5n934BuHDAWFUbdlG3qWb5K2E9xg
https://bayfiles.com/J071q5U8o8
https://drive.google.com/file/d/1TS-yEYrxbMuC8InhEZ4aCwwTEiHtS5zn/view?usp=sharing
https://drive.google.com/file/d/1pkUujR8Tnn3Xdb5QybKlV6MBhomzYTqS/view?usp=sharing
https://uptobox.com/4tuwv35yprse
Password

: freetuts.download