Tutorials
Active Directory (Released 12-2019)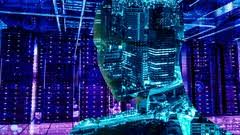 Active Directory (Released 12-2019)
What you'll learn
Domain Controllers, Operations Masters, GC

Managing Users Accounts and Properties

Managing Groups, Computers and OUs

Managing Advanced AD DS infrastructure

Much more…
Requirements
Familiarity with general Windows and Microsoft server administration and technologies
Description
This course is aimed to IT Pros and is supposed to give the viewer the complete information they need to know about Active Directory (AD DS) and its key concepts. The goal is to provide coverage of basic and advanced AD DS deployments, how to deploy a distributed AD DS environment and configure AD DS components.
This course will be updated monthly.
The course is targeted to help learning Active Directory and do your job more efficiently.
It's 8 in 1 course and it consists of:
Active Directory: Introduction and Administration Tools
Active Directory: Domain Controllers, Operations Masters, GC
Active Directory: Managing Users Accounts and Properties
Active Directory: Managing Groups, Computers and OUs
Active Directory: Advanced AD DS infrastructure management
Implementing Group Policy
Active Directory: Managing user settings with Group Policy
Securing Active Directory Domain Services
New courses on Active Directory will be added here!
After completing this course, you will be able to:
Describe the components of AD DS.
Describe AD DS domains.
Describe OUs and their purpose.
Describe AD DS forests and trees and explain how you can deploy them in a network.
Explain how an AD DS schema provides a set of rules that manage the objects and attributes that the AD DS domain database stores.
Describe Microsoft Azure Active Directory (Azure AD).
Identify the tools available for administering AD DS.
Describe what is new for on-premises Active Directory Domain Services in Windows Server 2016.
What is a domain controller?
What is a global catalog?
Give an overview of domain controller SRV records
AD DS sign-in process
What are operations masters?
Transfer and seize FSMO roles
Deploy a domain controller
Install a domain controller from Server Manager
Install a domain controller on a Server Core installation of Windows Server
Install a domain controller by installing from media
Clone domain controllers
Add Another domain controllers
Install a domain controller and manage FSMO roles with Powershell
Create user accounts.
Configure user account attributes.
Manage user accounts.
Create user profiles.
Manage inactive and disabled user accounts.
Explain user account templates.
Use user account templates to manage accounts.
Perform all these operations with Powershell
Group types and scopes
Default groups
Special identities
Computer accounts
Control permissions to create computer accounts
Join a computer to a domain
OU hierarchy
ADDS permissions
Deploying a domain controller in Azure IaaS
Managing objects in complex AD DS deployments
AD DS domain functional levels
AD DS forest functional levels
Deploying new AD DS domains
Demonstration: Installing a domain controller in a new domain in an existing forest
Considerations for implementing complex AD DS environments
Upgrading a previous version of AD DS to Windows Server 2016
Migrating to Windows Server 2016 AD DS from a previous version
Implement Group Policy
Implement administrative Group Policy (GPOs) templates
Configure Folder Redirection, software installation, and scripts
Configure Group Policy preferences
Item-level targeting with Group Policy (GPOs)
Securing domain controllers
Deploying an RODC
Implementing account security
Password policies
Account lockout policies
Fine-grained password and lockout policies
PSO precedence and resultant PSO
Implementing audit authentication
Account logon and logon events
Configuring managed service accounts
Challenges of using service accounts
Overview of managed service accounts
Configuring group MSAs
Deploy and manage certificate templates.
Manage certificate deployment, revocation, and recovery.
Use certificates in a business environment.
Implement and manage smart cards.
Much more…
Who this course is for:
Active Directory Administrators
System Administrators
Automation Specialists
Power Users
IT Specialists
Download Active Directory (Released 12-2019) Free
https://user.mshare.io/file/yZWMdV
https://jxjjxy-my.sharepoint.com/:u:/g/personal/hoquangdai_t_odmail_cn/EexuSEWqYTRErG6t0f7f72oBfZ33ZcNSZvjk9ppsFzVWkg
https://anonfile.com/V8y6Vcc1oe
https://drive.google.com/a/edusuccess.vn/file/d/1E3WfG0JtZsaE9v8btnpKOzGlLMtxWqLR/view?usp=sharing
https://drive.google.com/a/edusuccess.vn/file/d/11kuSBDxKHpYzNZgC9T-1IMDWt0ROBgOq/view?usp=sharing
Password

: freetuts.download