Udemy
Adobe Lightroom Classic – 15 Tips To Improve Your Photography Today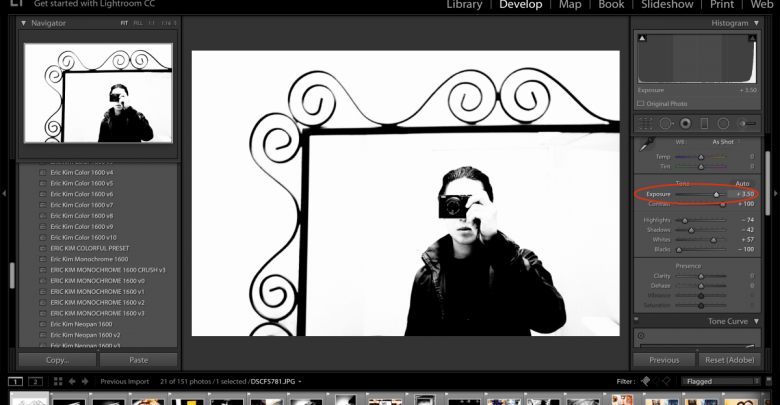 Adobe Lightroom Classic – 15 Tips To Improve Your Photography Today   Free Tutorial Download

What you'll learn

Students will learn 15 tips and tricks to take their photo editing to the next level in lightroom
Requirements

All you need is to have Lightroom and a positive attitude
Description

Learn 15 amazing Tips and Tricks to improve the workflow and efficiency of your photography. At the end of this course, you will have learned 15 great tips to make your life as a photographer easier, you may even learn a few things about Lightroom that you never knew before!
I am Tom Kai, A professional photographer and graphic designer with an incredible passion for creating. I've been working in the creative field for the past 10 years and in that time I've learned a lot of useful information that I want to share with YOU! I am excited to help you to learn about "Adobe Lightroom Classic: 15 Tips To Improve Your Photography Today!"
This class is designed for those starting out in photography or for those who may already be established and want to learn a few new tips to improve their workflow and efficiency because in our industry, time is money and the more time you are able to save, the more clients you can get, the more work you can do, and the more money you can make. This course is in depth enough for those familiar with Lightroom, but also beginner friendly as I walk through my whole process, I am sure you will be able to follow along. I will be walking you through some shortcuts and tricks that I've learned over the years that have helped me improve my own workflow and the quality of my edits.
This course is made using the classic version of Lightroom, however the principles and skills taught in this course can and will apply to other versions as well. You can also download a free trial of Adobe Lightroom from the adobe website
In this course you will learn:
How to improve your workflow
How to become more efficient at editing photos
New techniques for editing photos
Tips about Lightroom that you may not have known before!
Shortcuts that can save you hours!
* All stock images in this course were provided by Signature Edits, Feel free to check out their website for more awesome free raw images to practice your photo editing skills! You can check them out on their website
Who this course is for:

Anyone interested in learning how to take their photo editing to the next level
Download  Adobe Lightroom Classic – 15 Tips To Improve Your Photography Today Free

https://horizoncsueastbay-my.sharepoint.com/:u:/g/personal/mford23_horizon_csueastbay_edu/EXGwweD0p8tClbL8_S6ubqEBgpQHObwprkbno1-X-3uO1A
https://bayfiles.com/9df3edkep3
https://drive.google.com/file/d/12OhMqUOIaEW3P92Fo1cs9iEIMJvRrf9_/view?usp=sharing
https://uptobox.com/fl69g360z4mq
Password

: freetuts.download