Udemy
Adobe Photoshop cc 2021 – How to replace the sky in ANY image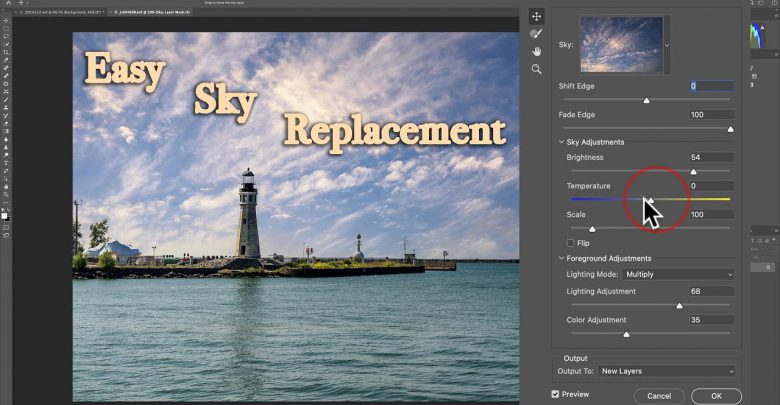 Adobe Photoshop cc 2021 – How to replace the sky in ANY image   Free Tutorial Download

Learn about how to take your photos to the next level and change the sky quickly and easily in the brand new update of Adobe Photoshop CC 2021! At the end of this course you will have learned about 3 methods of how to replace the sky in any image you may come across and be equipped with the skills needed to continue these edits in your future work!
I am Tom Kai, A professional photographer and graphic designer with an incredible passion for creating. I've been working in the creative field for the past 10 years and in that time I've learned a lot of useful information that I want to share with YOU! I am excited to have you in my course "Adobe Photoshop CC 2021: How to replace the sky in ANY image in Photoshop"
This class is designed for those starting out using photoshop or those who may already be familiar with the program and want to learn about all the different ways in which you can replace the sky in your photo or edit to take it to the next level. Sometimes as a photographer, you're not able to get the exact photo that you wanted, we can't control the weather at the end of the day, but what if the missing piece of your photo is having a clear day instead of a cloudy one? What if you want to change the time of day completely? Make it from day to night? You have to replace the sky! This course is designed to teach you just that, new knowledge and the edge you need to land some great clients with your skills! This course is in depth enough for those familiar with Photoshop, but also beginner friendly as I walk through all the steps, I am sure you will be able to follow along. I will be walking you through some shortcuts and tricks that I've learned in the new version of photoshop that have helped me improve my own workflow and the quality of my work.
This course is made using the most up-to-date version of Photoshop as of November 2020, the brand new Adobe Photoshop CC 2021 update, however the principles and skills taught in this course can and will apply to other future versions as well. You can also download a free trial of Adobe Photoshop from their website
In this course you will learn:
Manual Sky Replacement
One-Click sky replacement
Photoshop's new AI powered sky replacement
How to make day into night
How to completely change the mood and tone of a photo and take it from bland, to WOW!
Who this course is for:

Anyone interested in taking their photos to the next level
Anyone interested in learning how to replace the sky in photoshop quickly and easily
Download Adobe Photoshop cc 2021 – How to replace the sky in ANY image   Free

https://drive.google.com/file/d/18zB0_y0CbT9WHvMPas8Fm4j47rv1m7it/view?usp=sharing
https://drive.google.com/file/d/1HHYLRccwZs_HCtDCWAM_7RPSyatbfxTI/view?usp=sharing
https://drive.google.com/file/d/1eJx1Ya9Y-oiMgQ7S9gytf3qHDCLXWimN/view?usp=sharing
https://uptobox.com/cmbijjhgr81f
Password

: freetuts.download