Lynda
Advanced Visio: Working with Data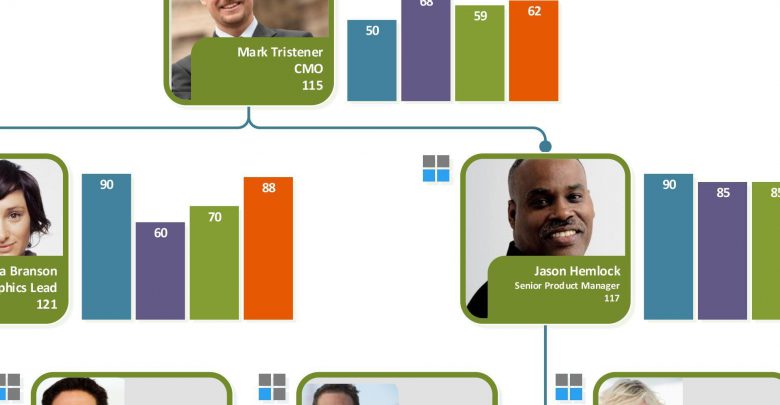 Download Tutorial Advanced Visio: Working with Data

Build beautiful and effective visualizations driven by external data with Microsoft Visio 2016. Visio MVP Scott Helmers offers advanced techniques for working with data in Visio diagrams.
First, learn how to apply data and display fields to shapes and run the many prebuilt reports offered in Visio 2016, as well as customize your own. Then find out how to visualize data with callouts, data bars, and icon sets; change the color of shapes as data values change; link diagrams to external data from Excel and Access; align data with flow charts, timelines, organization charts, and other Visio diagrams; and share your new data-driven diagrams with others—even if they don't have Visio. This course will help you accomplish more than you ever thought was possible with Visio, and communicate more effectively than you ever could with static data alone.
The PMI Registered Education Provider logo is a registered mark of the Project Management Institute, Inc.
Topics include:
Finding shape data
Defining and using data fields
Running built-in and custom reports
Visualizing data with text, callouts, icons, and color
Linking diagrams to data
Managing linked data sources
Creating diagrams from data
Sharing data-driven diagrams
Download Tutorials/Courses

https://drive.google.com/open?id=1RWklPlhUuRB-d-f201Ny6vlaF-uYH22I
https://uptobox.com/oas1t57ht0gv
https://campuen-my.sharepoint.com/:u:/g/personal/qedi004_365office_site/EaG82B4yR1tNjVmJev6RHKMBLlUjH8daPT7rnR6iQRIyzw
https://mshare.io/file/U13q5Nv
Password : freetuts.download