Udemy
Be A Graphic Designer Using Canva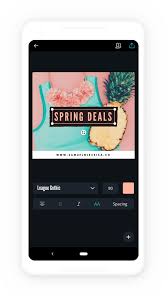 Be A Graphic Designer Using Canva Free Download

01. Get new clients by offering a service every business will want to invest in: set up a Brand Kit in Canva

Today, many small businesses and bloggers go to graphic designers when they're starting out in business — they get a logo created, a business card, maybe even a Facebook cover or a website.
But with most businesses operating online, it's now important for them to be creating visuals on a daily basis and unfortunately, most don't have the budget to keep up with the demand. As a result, they never use professional graphic design services again.
Canva Pro empowers users to create beautiful designs from templates and a Brand Kit, which serves the same purpose that a style guide would in professional design.
As a designer, a great service you could offer your clients is a Canva Brand Kit Package. It could include a beautiful well-crafted logo, a set of branded backgrounds, a color palette and font palette which articulates their brand.
For the client, this is a great investment because it sets them up to create on-brand designs on a daily basis.
02. Expand your client network by designing team templates everyone in the organization can use

Even with unlimited resources, it can be challenging to design a presentation at night for a morning conference. High-pressure design deadlines are stressful for both designers and marketers, yet in most workplaces, they happen on a daily basis.
Designing templates your clients or team can edit can help to solve this, freeing you up to work on projects you most care about.
For example, you could offer a Presentation Package that includes branded backgrounds, branded cover page templates and several variations for inside pages. Package this up with branding guidelines and you have a beautiful, value-add service to offer. Not only will your clients love it, as their presentations will look professional and on-brand, but you won't have to worry about going backwards and forwards making endless "minor" text tweaks.
See what the process looks like here:
03. Build long-term relationships: hold design workshops to educate your clients

It's virtually limitless where users can and should be implementing beautiful, branded graphic design. Every contact point that your client makes with the outside world is essentially an opportunity to convey their brand personality. Here's some commonly used documents you could focus on in incremental design workshops aimed to improve the skills of your clients:
Social media covers
Social media graphics for: Facebook, Pinterest, Instagram, Twitter, Google+, Tumblr
Marketing campaigns
Slideshare
Invoices
Email design
The  "lower third" for Google Hangouts
…the list goes on.
It's very hard to believe the concept that there is a fixed size pie that designers will be scrambling to win. In fact, I truly believe that it is quite the contrary. With the increased focus and importance on visual content every contact point is an opportunity for design. Educating your clients on what they can do with great graphic content will not only provide more opportunities for you to win more business, but can dramatically help your client's business to succeed in this new era.
04. Spend less time copy editing and more time designing

Ever had this problem?
Small mistakes such as a missing apostrophe or a misspelled words can cause hours of wasted time when you need to send JPG files back and forth between you and your client. Canva Pro allows you to spend more time designing and less time copy editing by enabling clients to make these small revisions themselves.
With a platform that's completely online and collaborative, your clients can access and edit the design through their account or through an editable link. No longer will you be contacted with "urgent requests" as clients will be able to make minor text changes quickly and easily.
05. Use our magic resize feature to repurpose your designs for a number of platforms

So much of a designer's time can be wasted making the constant dimension changes needed to customize a design to suit the various formats it's needed for. Canva Pro allows you to make these changes instantly, without the hassle of manual dimension variations.
After you've created a design for a client with Canva Pro you can select to convert its dimensions individually to fit the format you need, or with the Magic Resize tool you can convert it in bulk to fit a number of different formats (social media posts, documents, marketing materials, etc.) With the Magic Resize tool, all of your newly formatted designs will open up in new web browser tabs for you to save and use.
Download Be A Graphic Designer Using Canva Free Download Free

https://2speed.net/file/00071C469A1C
https://1fichier.com/?8c1cbuumf1bzz2q76f4y
https://drive.google.com/a/vimaru.vn/file/d/1XdejuzccNVsuCHDqauXUjldD5h3YMEon/view?usp=sharing
https://drive.google.com/a/vimaru.vn/file/d/1v12hqTK8GOuBUATjNdEYKpw57hPqqqe4/view?usp=sharing
https://uptobox.com/d8yz75wws77s
Password

: freetuts.download