Udemy
Become an iOS / Android Game Developer with Unity 2017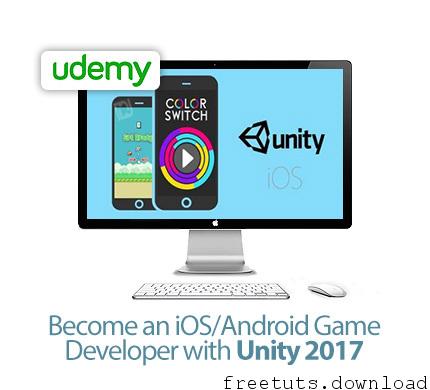 Become an iOS / Android Game Developer with Unity 2017 – Game Development Tutorial for iOS and Android with Unity 2017

Re-create the most popular apps and publish them to the App Store / Play Store.
In this course we will take a look at the two most popular mobile games and re create them using Unity and C#.
We will then deploy these games to our Android device, as well as our iOS device using xCode.
You will learn why xCode is very important when it comes to developing for the App Store.
Learn how to earn money with free games using Advertisements ( Video Ads ).
Finally we will show you how to publish these games to the App Store and/or Play Store.
Curriculum:
– Creating a Color Switch game.
– Advertisement in Unity.
– Building for Android/iOS
– Deploying for the App Store with xCode.
– Creating a Flappy Bird Clone.
Screenshot Tutorials/Courses

Info Tutorials/Courses

Manufacturer: Yudomi / Udemy
Language: English
Teacher: Dragan Neskovic
Level of training: Elementary, Secondary
Time of training: 4 hours + 30 minutes
File size: 567 MB
https://mshare.io/file/DfC6VCMm
https://drive.google.com/open?id=1Nmb9bv7-B0KY_8y-zAT8GQKQbVScvF2j
https://freeshadow-my.sharepoint.com/:u:/g/personal/hoquangdai_abcda_tech/Eb_vg0YtxA5KkrB0Qf76FScBhyhqqTMgTVQsrqupqjVZZQ
Password : freetuts.download