Udemy
Become Super Memory Master and Boost your Memory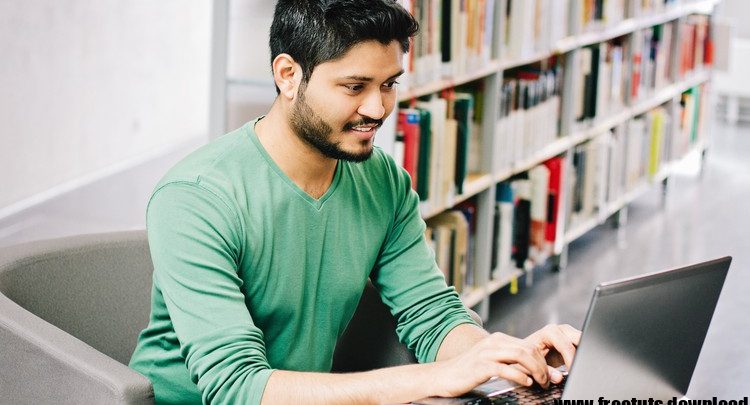 Description Free Download

Hi Friends
My Name is Kshitij Yelkar , I am Memory and NLP Trainer.
After Successfully completing my Memory and NLP Workshop, Now Designed Awesome Memory Mastery Course for you.
After Training Thousands of Students in My workshop this course is specially designed for you.
This is my Unique Course on Udemy, Where you will find lot of techniques I have shared here as Memory Mastery.
I have created this course from my Heart. I hope every one who joined this course will have Fun.
Memory Mastery should be always fun, It should not be treated as Study. Treat this as Fun Learning !!!
In My each section you will have Fun while watching each Video.
Yes, To do mastery in each section you need to do Practice with FUN. !!!
In this video course you will learn different techniques which will take your Memory Mastery at Next Level.
Below are the techniques which will be taught in the course:
How our Mind Learns , Learn Science behind the same.
How to Build Strong Memory with Words.
How to Remember Multiple Words in one Go.
How to Remember Critical Chemistry or other Words Smoothly.
How to Become Master in Remembering Books/Authors/Elements
How to Remember Books and Authors with Very Fantastic Tricks.
How to Remember Uses of any Elements.
How to Remember any Maps and Diagrams for Lifetime
How to Remember Maps with Awesome Technique
How to Memorize any Diagrams for life long
Strategy to Build Powerful Memory with Words and Numbers Mastery
Remember History Date / Birth Date / Anniversary Dates for Lifetime.
Easily Memorize Critical Chemistry Formulas.
How to remember any Spelling in the World.
How to remember any Long Spelling in Simple and Short Technique.
Powerful Memory Mastery Techniques for Daily Life.
Remember Telephone Number of Passwords with Smart Technique.
Remember Any Shopping Lists or To-Do Lists in Seconds.
How to Memorizing Entire Dictionary
How to Memorizing Entire Dictionary with Awesome Technique
Powerful Technique to Remember 100 Digit Number Static/Dynamic
How to Remember Long Digit Static Numbers- Part -1
How to Remember Long Digit Static Numbers- Part -2
How to Remember Long Digit Dynamic Numbers
Who is the target audience?
Students who want to expand their Memory Power
Professionals who want overcome with daily Memory Challenges
People who love to learn new things
So Be ready to take your Memory Mastery at Next Level and Be Super Memory Master.
Who this course is for:
Any Students who want to master in theirs subjects
People who love to learn
Professionals
Screenshot Tutorials/Courses

DownloadBecome Super Memory Master and Boost your Memory Free Download Free

https://user.mshare.io/file/lCVed5cs
https://1fichier.com/?d5vk2ad2k7jbvfxp76k3
https://drive.google.com/a/vimaru.vn/file/d/1Nf-xUEAutG7w6kUAliSRfD9Wu7FW4KGZ/view?usp=sharing
https://drive.google.com/a/vimaru.vn/file/d/1O_kl4AnxiMbWUZdroR2duyOJTBuzTLTe/view?usp=sharing
https://uptobox.com/wqxegeyloepr
Password

: freetuts.download