Udemy
Business Fundamentals- Management and HR Management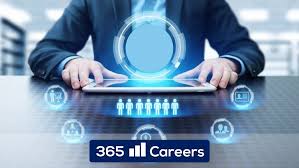 Business Fundamentals- Management and HR Management   Free Tutorial Download

What you'll learn
What makes for a great manager

The responsibilities of a manager

How to manage operations

How to manage supply chain

Managing productivity

Value chain management

How to set SMART objectives

Setting Financial vs. Strategic vs. Operational Objectives

Forecasting and budgeting

Break-even analysis

HR Planning

Recruitment and Selection

How to motivate your team and employees

Stress management

How to nourish teams instead of groups

How to organize compensations and benefits
Requirements
The course is suitable for people with no prior management experience
Description
If you want to be a business owner or a corporate executive whose job involves business decisions, managing and leading a team, or organizing the human resources for a business, then you will certainly need to master three fundamental disciplines:
Management and Leadership
Marketing Strategy
Business Strategy
There is no way around that. It is possible to be an entrepreneur and a CEO with an engineering background and without an MBA or a business degree; what is not possible is being either of those things without having a clue about:
What makes for a good manager?
Which are the typical management positions in an organization?
What do they have in common? And what is the difference between their roles?
Planning, Controlling, Directing, Staffing, Organizing
Operations
Supply chain
Managing productivity
Value chain management
Setting Financial vs. Strategic vs. Operational Objectives
The objective pyramid and steps in goal setting
The difference between short-term goals and long-term goals and when they are appropriate
Environmental scanning
Forecasting and Budgeting
Break-even analysis
HR Planning
Recruitment and selection
Orientation and training
Motivating employees
Performance appraisals
Setting compensation and benefits schemes
Stress management
Career development and work-life balance
Team decision-making and behavior
These are interesting and important topics and you can't expect to build a well-functioning business team if you have not studied them in detail.
This is precisely why this is an excellent course! Each of these concepts is explained in a clear and effective way and we touch on all topics with the necessary level of detail.
The course contains plenty of real-life examples, which makes it even more fun and easy to understand. In addition, we have prepared a ton of supplemental resources for you:  quiz questions with explanations, course notes, PDF files, and so on.
So, what are you waiting for?
Click the "Take this course" button and let's begin this journey together!
Who this course is for:
Aspiring entrepreneurs
Business owners
Business executives
Management executives
MBA graduates
Students who want to learn how to set up a successful business venture
Download  Business Fundamentals- Management and HR Management Free

https://mshare.xyz/file/DQNfSg
https://jia666-my.sharepoint.com/:u:/g/personal/hoquangdai_xkx_me/EdDqJWNn2hxOlFCBvzaxjMABuf2r_G4jM4681MP927X7JA
https://uptobox.com/coedounpiw8l
https://drive.google.com/a/my.riohondo.edu/file/d/1K9-6qNRscgy7-pUFqRPCLOYv7PpSLVgA/view?usp=sharing
https://anonfile.com/b7w5L6p6o6
Password

: freetuts.download