Skillshare
Business Marketing ToolBox – 7 Easy Steps To Market And Grow Your Small Business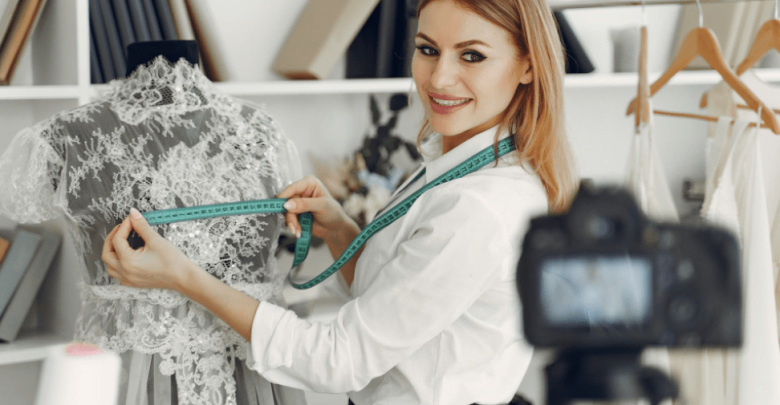 Business Marketing ToolBox – 7 Easy Steps To Market And Grow Your Small Business   Free Tutorial Download

About This Class

IS THIS THE RIGHT MARKETING COURSE FOR YOU?
Have you ever asked yourself why some small businesses strive at marketing their products and services while most don't? Pause for a second and think about it. If you know the answer, you can skip this course and move to another; if not, then you have arrived at the right place.
In this marketing course, you will learn:
HOW – TO THINK LIKE A MARKETING STRATEGIST:

Most marketing gurus teach you how to be tactical, that's what they are good at, easy fluffy stuff, first-level marketing, but for me, it's a no-no.

In this strategic marketing course, I will show you how to be a master strategist; this means I will tell you precisely what goals your business should achieve and how to to get there, both strategically and technically.
HOW – TO POSITION YOUR BRAND TO YOUR TARGET AUDIENCE:

Marketing is mostly about a precise positioning of your brand toward a specific group of an audience; that means you need first to understand your audience wants, frustration, and the motivation of why they buy stuff in the first place, then position your offer and brand communication to attract that group of customers.

Brand positioning is like fishing, it's an art, for every fish, there is a specific hook; Get it right, and you hook the right fish, get it wrong, and you go back home with undesired fish or sadly with no fish at all.
HOW – TO DESIGN A CLEAR AND CONNECTING UNIQUE SELLING PROPOSITION (USP):

To design an attractive, unique selling proposition, you need to think like a customer, not like a business owner.

In this course, we will talk about consumers' psychology and behavior, dig into their unmet wants and needs, be it physically and emotionally, then develop a customer-centric unique selling proposition that solves a specific challenge for a particular customer wants, abilities, and desires.
HOW – TO COMPETE WITH PRODUCT DIFFERENTIATION:

Most businesses compete by trying to improve incremental changes in a product, make it a little faster here, a bit better there, nothing noticeable. Worse, some just head straight to hell and compete on price; I call that a strategy of desperation.

In this course, I will show you my simple and easy method of hunting and finding your unique, fresh, marketable, and shareable ideas and products from different cultures, industries, genres, and themes, then combining them with a low investment to come up with new products and ideas that force customers to come, buy and share.
HOW – TO DEVELOPE A MARKETING PITCH FOR YOUR PRODUCTS:

To sell your product first, you need to know how to sell it; it is the act of taking your product, clarifying and refining its message to appeal to a specific customer's interest.

In this course, I will break down to you the steps of taking your product features and benefits and turning them into social and functional advantages; you will learn how to communicate with each different customer differently and deliver the right message that triggers their interest and buy.
HOW – TO BUILD THE MARKETING WITHIN YOUR PRODUCT:

For a small business with a little budget to spend on advertising, the best way to start the engine of your business and grow it is through word of mouth; this requires your brand to be strategic and creative about its product offering and build the marketing into the product.

In this course, I will take you through some methods of how to make your product and brand fresh plus exciting, which will motivate your customers to spread the word and do free advertising for you.
HOW – TO PRESENT AND POLISH YOUR BRAND VISUALLY:

Most businesses aesthetics and visual presentation suck, that's a fact, just look around you, and you will see it everywhere.

Vague product photography, unmemorable logo design, generic lifestyle imagery, cheap product packaging, and a weak sense of brand identity. Put it simply; the brand is distracting, unclear, inconsistent, and all over the place.

In this marketing crash course, I will walk you step by step and show you how to define your brand personality and visual theme using a simple yet impactful visual language that triggers people to relate themselves to your brand experience and take action to buy your product.

HOW – TO BUNDLE AND OFFER YOUR PRODUCTS TO YOUR CUSTOMERS:

Do you know why most marketers and entrepreneurs fail at selling their products and services? I will tell you why; It's because they focus on the product rather than how to offer it.

Customers don't buy a product; they buy a complete package, a deal, and juicy hunts, I will show you the (what, when, how and to whom) of bundling your product as an irresistible offer, then leveraging it to build social proof around your brand, or increase the sales velocity and bottom line of your business.
HOW – TO DISTRIBUTE YOUR PRODUCT TO THE MARKET PLACE:

If your customers can't find your product, they can not buy it; it's that simple, your product needs to be displayed and approachable to your end customer, be it online, offline, wholesale or retail.

I will show you how to take your product and distribute it to the end-customer, be it B2B or B2C, I will also arm you with valuable insights on what to consider, and what mistakes to avoid.
HOW – TO PLAN FOR YOUR MARKETING AND SALES FUNNELS AND SYSTEMS:

Marketing without systematic steps and process is a wishy-washy job with an unpredictable outcome and performance; No business hire or work with a marketer who has no systems in place, I know I would not risk it, would you take the gamble?

In this course, I will show you step by step of how to design and plan for your marketing and sales funnels, starting from attracting a stranger through promotions to optimizing your landing page and making a sale.

I will also teach you how to develop a low-cost affiliate system that makes your customers bring more business and money with none of your extra work and cost.
HOW – TO LEVERAGE ORGANIC AND PAID MEDIA TO PROMOTE AND SELL YOUR PRODUCTS:

Everyone knows that today's marketing highly depends on social media for starting a business and growing it, be it by both organic and paid methods; Nothing new about that. However, most people don't know how to leverage social media effectively to build a powerful brand and make a sale.

In this course, I will show you how to leverage the power of Facebook advertising to build a powerful brand, fill your business pipeline, and generate consistent sales.
HOW – TO BUILD VALUE AROUND YOUR BRAND:

Marketing for small businesses is about giving value to make a profit; it's as simple as that. The secret relies on how to position your brand as a celebrity brand, create authority, and manufacture a halo effect around your product.

I will teach you how to leverage social media and content marketing to inspire your customers, connect with your audience, build value around your brand, make your product familiar, and ease the selling process.

You will learn how to position your brand and sell from a place of strength and service rather than from a place of weakness and desperation.
BONUS: HOW – TO ANALYZE PRODUCT COST STRUCTURE:

I believe that you don't want to end up out of business soon, do you? Tons of small businesses default into the habit of not calculating the costs of creating their products, operating their business, and marketing expenses, which will lead them straight to death.

In this bonus video, I will walk you with a simple step-by-step process on how to calculate and manage the costs of running your business and making it profitable.
Keep in mind that this course is not for everyone, at least not for someone who is looking for a quick buck, or consider marketing as a hobby, It took me a decade of research and working with different clients in different industries, markets, and cultures around the world to make it happen, and it will require you to put in focus, effort, time and work to make things happen for your business.
I designed this course as a shortcut for the people serious about business and marketing and looking for an in-depth course about the fundamental of marketing without going through all the frustrating books, scam courses, and complicated research.
This course also offers in-depth insights on how to plan for your product and marketing system if you are a beginner and looking for resources to jump-start your business adventure.
Please note this course is not a get rich quick or simple tips and tricks on how to increase your followers; I will leave that to other gurus and YouTubers.
This course comes with tons of visually rich, simple, and practical examples and exercises presented simply and easily to follow.
If you are ready, then let's go, I will see you on the inside.
Download  Business Marketing ToolBox – 7 Easy Steps To Market And Grow Your Small Business  Free

https://xmbaylorschool-my.sharepoint.com/:u:/g/personal/grayem_baylorschool_org/Ea3SyFvSh5BGuOLfAXVkrFQByKPRAzo6s3dXn1LUt8gEHA
https://bayfiles.com/Lcn378Ueo8
https://drive.google.com/file/d/19fSXgJxYdVVLoHKsZxxB36tZUIz3cDSQ/view?usp=sharing
https://drive.google.com/file/d/1ZVIBUp5d6xES_U7pRajUIbTxeePsD5wW/view?usp=sharing
https://uptobox.com/vdw88ikt16dz
Password

: freetuts.download