Udemy
Computer Forensics & Investigation : Using Open Source Tools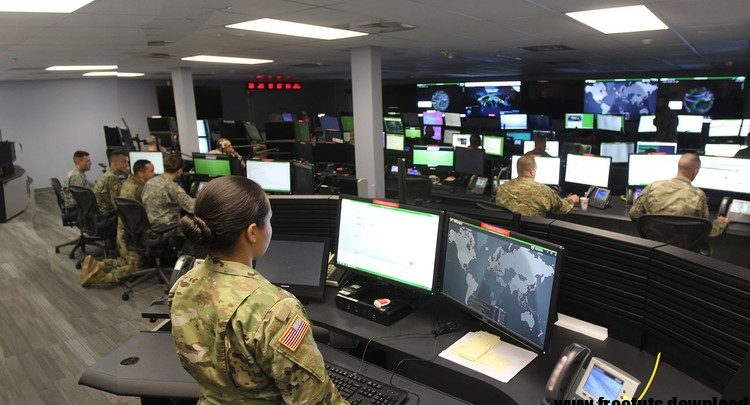 Are you eager to learn Computer Forensics and Cyber Crime Investigation  and want to be a profound Forensics Investigator ? If your answer is YES, then this course is only for you. I specially framed this course to Transform Your Life from what you are today to what you actually want to be. 
i personally worked on more than 3,000 Cyber Crime Cases as Investigator and currently helping INDIAN law enforcement agencies to fight against cyber criminals. Computer crime in today's cyber world is on the rise. Computer Forensics Investigation techniques are being used by Police, Government and Corporate entities globally  to solve any case related to computer or Digital devices.
******************************************************************
WHAT STUDENTS ARE SAYING ABOUT THIS COURSE :
Tafadzwa S Chipunza says "I'm happy i took this course in preparation for my certification. helped me understand a few concepts i didn't understand."
Joseph Cox says "Excellent course!! The instructor has keen knowledge about Digital Forensics and its relation to criminal investigations. He is able to present the concepts(Chain of Custody, Maintaining Integrity, Forensic Imaging…etc) in a very detailed and methodical way, so that the information is understandable. I feel the knowledge I am gaining from the course will be of great benefit in the field."
Michael Ekwam says "Thanks Gautam, for this course. I am glad I took this course. It has been an eye opener in terms of the free open source tools available on the net as well as the techniques.
Gautam knows his stuff and delivers them in a way that is easy to follow and straight to the point. Amazing introductory course on computer forensics & investigation using open source tools."
Trish McGarvey says "This was a great hands-on course! I learned some valuable tips that will help my investigations. I look forward to more classes!"
Abhay Sharma says "If you want to know some amazing open source tools (not just for crime investigation but also your own computer's files recovery and much more) then go for this course. Gautam has done a great job explaining some amazing tools. (Now i know how to recover deleted stuff easily, Thanks Gautam for this wonderful course."
Dimitar Madjarov says "One of the good courses on UDEMY of Computer Forensics & Investigation"
AbbaYusuf Dkm says "Very well explained. instructor uses a lot of case studies and there he explains in depth what has happened and how. This reinforces the background theory he teaches. anti-forensics part was quick interesting for me. thank you for recording this awesome course."
Allan Antang says "Teacher is very engaging in his computer forensics delivery of the knowledge that he has, which makes the course much interesting to watch and has led me to further research and investigation on certain topics covered.
The course is well thought out as well, with clear objectives. best part of this course is more practical demonstration than theory. I salute your efforts."
Junaid Khan says "I have learned more with this course than any other similar courses i purchased in higher price so i'm fully satisfied with this course and I highly recommend this instructor courses. this is the Best online course you can take of computer forensics and crime investigation."
and many more…..
This course can help prevailing as well as new professionals to develop an existing and a new career respectively. Computer Forensic Investigator is one of the most valued certificates in Network Security and possessing it raises one to an elite group of professionals.
You Will Be Having Knowledge of These Topics After Completing This Course :  
Investigation process in Computer forensics
Legal issues involved in Digital Forensics investigations
Searching evidence and digital foorprints on Criminal Computer
Use of Kali Linux in Computer forensics
Methodologies of Acquisition and seizing Digital devices
Digital evidence, their types, examination processes
Electronic crime and their categories
Setting up forensic lab in computer
Knowledge of windows  foreniscs
Volatile and non-volatile information gatherings
Forensics analysis of RAM Dump
Recover deleted files and hard disk partitions
Steganography, Steganalysis
Concepts of password cracking and investigating password attacks
Generating investigative reports
Multimedia Forensics
Anti-Forensics Techniques used by Hackers to erase evidences and many more….
BONUS : Cyber Crime Investigation of Website Hacking, Social Media Crime & Email Crime Investigation.
By the conclusion of this computer based tutorial for Computer Forensics and Cyber Crime Investigation, you will have a clear understanding of what it takes to be a computer forensics investigator, and the tools and techniques used by most Forensics Science Laboratories in solving Computer related crimes.
Have a Joyful Journey of Learning!
Who this course is for:
Law Enforcement Officer
Digital Forensic Investigator
Cyber Security Professionals
Attorneys
Professional Hackers
Screenshot Tutorials/Courses
Download Free Tutorial Computer Forensics & Investigation : Using Open Source Tools
https://user.mshare.io/file/gkSxKdE6
https://1fichier.com/?qx7m4c2z2h9ob700uq3o
https://drive.google.com/a/vimaru.vn/file/d/1pRK9GOHhguow7iZjS-gwPB1hLFEyLh6k/view?usp=sharing
https://drive.google.com/a/vimaru.vn/file/d/1WdpxgKkE5S0dY_f-pMfi327F9FU1cquw/view?usp=sharing
https://uptobox.com/tpo940ijveop
Password

: freetuts.download