Udemy
F3: Beginners Guide to Speaking Better English plus Grammar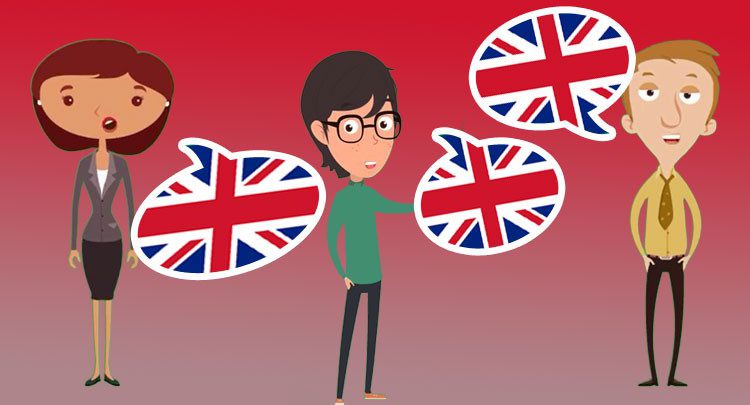 Download Tutorial F3: Beginners Guide to Speaking Better English plus Grammar

Want to learn English but can't seem to get started or you drop out quickly?
Your English lessons not interesting enough?
Can't find a regular time to study and learn English?
Don't have a native English speaker to learn English from and study with?
If this is you, then This Learn English course is excellent for you.
Short, quick, interesting learn English lessons from a well known ESL teacher and expert Ajarn Ken will keep your attention long enough, No need to have a regular time to study, with these lessons you can learn on the go, just listen and speak along with a native English speaker speaking British English.
##### BONUS COURSE INCLUDED: Beginners Guide to English Grammar #####
You learn as you speak!! It's an excellent way that Ken has taught thousands of students to be confident, clear and calm when speaking English.
____________________________________________________
Ratings and Reviews – 85,4%
31 Oct 2018  >>>>>> 38 Reviews – 33 – 4/5 Star Reviews
"Really good to make my English better  " ***** – Hutani
"I liked it, mainly because it makes us repeat the words and phrases.  " ***** Ana
"I really enjoy. I hope if watching, listening and practicing every day I will get improving my self English speaking.  " **** MD Golam
_______________________________________________________________________________________________
If you want to know more, read on!! ………
This F3: Beginners Guide to Speaking Better English course is the second course in the series and you will improve and practice:
your English speaking skills by speaking along with Ken during the lesson
your English reading skills by following the lesson booklet
your listening skills by listening along with Ken during the lesson
your pronunciation skills by following the lesson and copying Ken
your English grammar and understand English better
You will listen to Native British English speaker Ken give short English lessons. Your job is to follow and speak along with Ken.
You will learn:
basic vocabulary and sentence structures you can use in the present simple tense.
how to speak smoother, clearer and have better pronunciation when speaking English.
tips how to improve your confidence and fluency speaking English
how to link words together to speak smoother and faster and correctly
better English Grammar with easy and simple ways to always remember
Who can use this course?
Beginner English students who want to get confident speaking basic English
English students who want to improve their pronunciation and get good habits speaking English
What are the lessons?
The lessons are quite short but fast, I give you keywords as English vocabulary in useful sentences you can use every day.
There is a lesson booklet giving you a complete dialogue for each lesson that you can follow to improve your English reading
The lesson gives you time and space to speak along with Ken and this will help you speak better English.
________
Who gives the lectures?
I'm Ken and I'm from the UK and speak British English although I've lived in Portugal, Spain, Italy, Bulgaria, Thailand in the last 15 years and have been able to learn some conversational French, Portuguese, Spanish and I can understand some Thai also.
I've visited around 50 countries around the world so I am very well aware of cultural differences and have adapted myself over time to understand languages and what's important culturally.
So you have a teacher who understands what it is to learn a language, how challenging and difficult it can be. This is why these courses maybe perfect for you as it comes from real experiences from myself and also my many, many students.
All of this experience goes into my course in many ways and these dictations are part of that.
________
What is Kens background?
I've been a business trainer organising training workshops for companies and also I've been involved in language learning ever since I left the UK – both teaching and learning. Over the last few years, I've taught thousands of students in Europe, South America and more recently Asia where I've coached and taught newly graduated Asian students how to improve their English, confidence and give great career advice for those wanting to work in the aviation industry as cabin crew.
___________
Who this course is for:
Students who want to practice English with a native English speaker
Students who want to understand English grammar better
Students who are too busy to plan their study time and want easy, flexible lessons
Students looking to start learning English for the first time
Students who want a refresher from previous learning English Courses
Screenshot Tutorials/Courses

Download Free Tutorial F3: Beginners Guide to Speaking Better English plus Grammar

https://drive.google.com/a/student-topica.edu.vn/uc?id=1u0JVJG6X7xa9b7QHyKY3DPwZAEklhJKN&export=download
https://drive.google.com/a/student-topica.edu.vn/uc?id=1fW6VspQR5o9KLiJJUVAgt5_rtYKLEXxT&export=download
https://user.mshare.io/file/OzO1nSh
https://campuen-my.sharepoint.com/:u:/g/personal/qedi004_365office_site/ES8PCik7goFDrIZxTR4oLZsBc4nVBASq1_7wd4W2g0MTAg
https://uptobox.com/y10f22vxpfje
Password : freetuts.download