Udemy
Healing After Miscarriage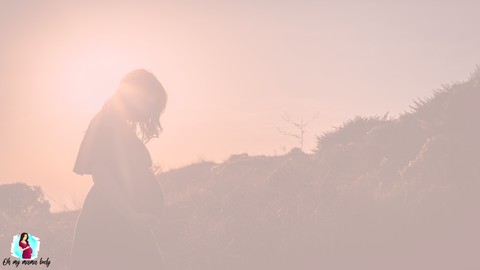 Healing After Miscarriage   Free Tutorial Download

What you'll learn

To recognise and understand your feelings around your loss

To understand how to accept and release any feelings of negativity

To connect with your angel baby and say a proper farewell

To honour your angel baby in the physical world

To include your angel baby in your life story

To learn how to move forward with positivity
Requirements

You have been through a miscarriage

You would like to offer some help to a friend or relative who has miscarried and feel this course would be a gift to show that you care
Description

Chances are if you're her because you've experienced a miscarriage or know someone who has. It's difficult to explain the pain of this loss unless you've gone through this too.
Part of the process is having a way to both grieve and honour the life which we carried inside of us. It's not only normal, but necessary to acknowledge this pain and know this special soul will always be part of your life's story.
I too have experienced this and have made it a personal mission to assist others in your position to not just grieve, but also heal from the inside out.
My name is Vicki Renz. I am a mother to 5 angel babies and 2 earthside babies. After going through the traumatic experience of miscarriage, I embarked on a journey of self-healing.
I have spent thousands of hours mastering healing techniques to help others with their journeys. Sometimes it just takes an outside perspective to open up the pathway to moving forward.
Some hold silence and don't speak about it, others blame themselves and feel guilty. The people close to us don't know how to react or what to say, making it all the more difficult to deal with. So we hold our pain inside.
I would like to support you and assist in healing starting now. Imagine if you were able to release the negative feelings and be more at peace.
I've created a short course that will help you move foward through the different stages of the healing journey.
It's not a question of if you want to release this pain, rather are you willing to lean into the opportunity to heal. I'll teach you things like:
– Recognising and understanding your feelings around your loss
– Understanding how to accept and release any feelings of negativity
– Connecting with your angel baby and say a proper farewell
– Honouring your angel baby in the physical world
– How to include your angel baby in your life story
– Learning how to move forward with positivity today.
Plus you get access to my private Facebook group for daily support.
If you're ready to begin living the life you deserve, please join the course and know the healing begins today.
Who this course is for:

Women who have miscarried
Download Healing After Miscarriage   Free

https://beaconschool-my.sharepoint.com/:u:/g/personal/zcamacho_beaconschool_org/EYggnRzfsJ5FvQkMvRnKy7gB9X5TGNS7Wsc7jI-9ni6cOg
https://bayfiles.com/zdudx2Tao6
https://drive.google.com/file/d/1h3CnDWh_gHY_1WiYFHpReg4uddliqQ9t/view?usp=sharing
https://drive.google.com/file/d/1PfWeshdVXYousvx3nqhKaCP4Yphsaz87/view?usp=sharing
https://uptobox.com/8u4v82erph9u
Password

: freetuts.download