Udemy
How to Setup MS Project Online PWA – for Admins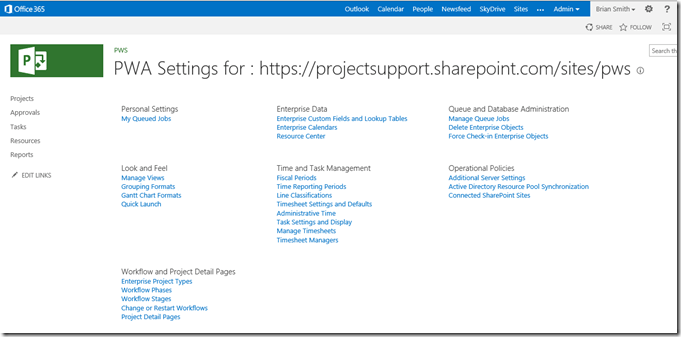 How to Setup MS Project Online PWA – for Admins   Free Tutorial Download

About This Class

Join other students in this course to set up and configure Project Online!
With over 8+ hours of training, this is one of the most comprehensive Project Online and Project Web App (PWA) courses available.  We will cover the basics of how Microsoft 365 tenancy and SharePoint are configured to connect to MS Project Online.
Note: If you work in Microsoft Project Server 2013/2016/2019, you can benefit from this course to learn how to configure and customize Project Web App (PWA). Just skip the initial 3 sections of this course.
Learn by Doing
The course is hugely interactive with step by step hands-on lectures and quizzes built into every section.
Learn step by step how to configure and implement a Project Online environment from scratch.
Follow the steps in this course to get up and running with an awesome customized Project Online environment for your organization or clients.
15+ Section to Master Project Online Administration
Covering 15+ major topics in over 8+ hours of step by step lectures and practice activities – this course has great value for you!
1. Project Online Overview – Initial setup, system architecture, and requirements gathering tips.
2. Configure Microsoft 365 for Project Online – Project Online licensing and Microsoft 365 tenancy setup with users and groups.
3. Configure SharePoint for Project Online – Create, configure, and delete Project Web App (PWA) in SharePoint.
4. Tour Project Online – Before configuration, tour Project Online PWA to understand what needs to be configured.
 5. Grant Access to PWA for Groups – Manage Security Groups
6. Grant Access to PWA for Users– Manage Security Users
 7. Grant Access to PWA for Categories– Manage Security Categories
 8. Navigate Project Online – Learn how to navigate PWA and the Project Center by creating and managing Project files
9. MS Project Desktop App Configuration – Configure and connect Microsoft Project desktop app to Project Online and PWA
10. Project Online Customization – Customize Enterprise custom fields, lookup tables, and calendars
11. MS Project Desktop customization – Access the Enterprise global, create a custom field, and project template from the desktop.
12. Enterprise Resource Pool Configuration –  Sync with Microsoft 365 to create the Enterprise resource pool.
13. Manage Project Files from MS Project Desktop – Create, modify, and delete files on Project online from the desktop.
14. Project Online Look and Feel – Customize views for Project Center, Project Schedules, and more!
15. Timesheet Configuration – Turn on timesheets and configure fiscal and reporting periods.
16. Complete Project Online Setup – Configure additional settings and test user profile configurations before Project Online launch!
By the end of this course, you will be confidently configuring, implementing, and managing Project Online and PWA environments.
Download  How to Setup MS Project Online PWA – for Admins  Free

https://horizoncsueastbay-my.sharepoint.com/:u:/g/personal/fbhat_horizon_csueastbay_edu/EfAafpyaUhJItHO5lncNyjUB3T72Mtb5t7XNdWnSSqxb-Q
https://bayfiles.com/Je7bhfY5o8
https://drive.google.com/file/d/199TdHAfP3_3T8hIP3Ns53GdTyxmRl_X8/view?usp=sharing
https://drive.google.com/file/d/11t721VIRQn1D5WygHraz2gTo-KoCJ9ns/view?usp=sharing
https://uptobox.com/7h3guj6xydg2
Password

: freetuts.download