Udemy
Learn Arabic Using the Q & A Method – Part 2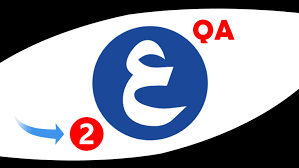 Learn Arabic Using the Q & A Method – Part 2   Free Tutorial Download

What you'll learn
01 ⇒ You will learn how to use English tenses you already know in Arabic language with many examples in details

02 ⇒ You will learn how to use helping words to express different tenses which you know in English

03 ⇒ You will learn how to differentiate between the subjunctive mood in English and Arabic

04 ⇒ You will learn how to use the imperatives for giving orders, for requesting or advising someone to do or not to do something with many examples

05 ⇒ You will learn how to form the past progressive tense in Arabic with examples

06 ⇒ You will learn how to form The future perfect tense with examples

07 ⇒ You will get introduced to the 3 different indicators or signals to define a word as a feminine in Arabic with examples

08 ⇒ You will learn nouns that could be treated as either masculine or feminine with examples

09 ⇒ You will learn how to use certain types of adjectives for men and women alike with examples

10 ⇒ You will learn why we use the masculine form for a woman – and not the feminine form as usual

11 ⇒ You will learn the most common abbreviations in Arabic with a full comparison with abbreviations in English

12 ⇒ You will learn how to differentiate between the verbal and nominal sentences in terms of meaning depending on the context for each of them

13 ⇒ You will learn the One-Word Predicate in details with examples

14 ⇒ You will learn the verbal Sentence Predicate in details with examples

15 ⇒ You will learn the Semi-Sentence Predicate in details with examples

16 ⇒ You will learn how to use the conjunction particle أَوْ for many purposes, including (Choosing , Doubt, Obscurity, Distribution)

17 ⇒ You will learn how to use the conjunction particle أَمْ for many purposes, including (Specification, Equalization)

18 ⇒ You will learn how to identify the 'hidden pronoun' ضَمِيـرٌ مُسْتَتِـرٌ and how to use it for the purpose of rhetoric البَلاغَة with full syntax analysis

19 ⇒ You will learn how to say verb 'to have' in 6 different ways using an adverbial expression, phrasal verb, a preposition or by another verb with many examples

20 ⇒ You will learn how to differentiate between the two types of verbal nouns in Arabic, the pure verbal noun and the interpreted verbal noun

21 ⇒ You will learn how to use the 7 Formulas to convert the interpreted verbal noun into pure verbal noun with many examples
Requirements
01 ⇒ You need to have intermediate or advanced level of Arabic
02 ⇒ Commitment – as with anything in life, the repetition of any ideal leads to its manifestation. Being consistent and persevering will ensure success.
03 ⇒ This course is designed in plain English, so you need to have knowledge in English
Description
Welcome to Real Arabic Courses | New amazing Arabic language course.
Learn Arabic Language Using the Q & A Method — (Part 2)
Real Arabic courses are the best selling Arabic language courses on Udemy  ⭐⭐⭐⭐⭐
The best way to learn Arabic language is through asking questions & understanding their typical answers.
Unlike other Arabic courses, this Arabic course is designed in special order to make you not to feel lost or frustrated during the course.
You will get full lifetime access to 3+ hours of comprehensive contents recorded in high quality full HD video lessons.
This Arabic course introduces Arabic grammar and Arabic morphology of the Arabic language using new approach in learning Arabic.
This Arabic course is designed to help you move quickly between theoretical learning and practice sessions which helps you to build your confidence to speak Arabic.
I have created this series of Arabic courses – Learn Arabic language using the Q & A method – in the form of questions and their typical answers and I'm sure that you will learn new Arabic grammar rules, techniques and vocabulary from this series.
▬▬▬▬▬▬▬▬
► Please Note ◄
This Arabic course is created and designed according to and inline with:
1- CEFR (Common European Framework of Reference for Languages) and
2- ACTFL (American Council on the Teaching of Foreign Languages)
▬▬▬▬▬▬▬▬▬▬▬▬▬▬▬▬▬▬▬▬▬
► What Makes me Qualified to Teach You?
▬▬▬▬▬▬▬▬▬▬▬▬▬▬▬▬▬▬▬▬▬
★★★  Teaching Arabic Language is in my DNA ?
I was born in a family of Arabic teachers, starting from my father to my youngest sister, I hold a Ph.D. in TAFL (Teaching Arabic as a Foreign Language).
I have been teaching Arabic language to Arab natives and non-natives for more than 12 years. I have over 10 years of experience in professional Arabic language training, consulting, and education, I have served at universities and leading associations.
All courses which I have created and developed, are always inline with common European countries framework of reference for language procedure.
My passion is inspiring my students through my offline and online courses which I have created and developed using my Learn Real Arabic teaching system.
Since 2003, thousands of students have taken my Arabic courses (online and offline) – and I'm so grateful to every single one of you.
▬▬▬▬▬▬▬▬▬▬▬
► My Promise to You
▬▬▬▬▬▬▬▬▬▬▬
I'll be here for you every step of the way. If you have any questions about course content or anything related to any lesson, you can always post a question in your course dashboard or send me a direct message.
I want to make my courses the best Arabic online courses. So if there is any way I can improve my courses, just tell me and I'll work with my team to make it happen.
▬▬▬▬▬▬▬▬
► Join Over 10,000 Happy Students enrolled in Learn Real Arabic Courses!
Already, thousands of students are enrolled in Learn Real Arabic courses, they are learning new techniques and shortcuts to learn Arabic faster, and they make more progress than before.
▬▬▬▬▬▬▬▬
► 30 Days Money Back Guarantee
If, for any reason, you don't like this amazing course, you can get a full refund anytime within 30 days after your purchase. If you have any issues, just get in touch with Udemy friendly support team and they'll either help you out until you get the result you need or give you a swift refund.
▬▬▬▬▬▬▬▬▬
► Frequently Asked Questions
★ Question: When does the course start and finish?
Answer: The course starts now and never ends! It is a completely self-paced online course – you decide when you start and when you finish.
★ Question: How much time is needed?
Answer:  Each lesson takes about 5-25 minutes to complete. There is NO TIME LIMIT for finishing the course. It has 12 lessons, so you can do one or two or more lessons per day. However, if you need more time, you can study at your own pace.
★ Question: What if I am unhappy with the courses?
Answer: We would never want you to be unhappy! If you are unsatisfied with your purchase, you can get full refund in the first 30 days.
★ Question: How long do I have access to the courses?
Answer: How does LIFETIME FULL access sound? After enrolling, you have full unlimited access to all lessons – across any and all devices you own.
★ Question: I still have questions, how to contact you?
Answer: If you have any questions about our courses, please contact our 24/5 support team, we would be happy to answer your questions. send us an email and one of our student support team will get back to you soonest click here.
▬▬▬▬▬▬▬▬▬
► What my students are saying about Learn Real Arabic courses
★★★★★  "Thanks Haytham! It is awesome I love this video course. From the first few lessons I can say that lessons are very comprehensive, the voice is very clear I can hear it clearly, the video quality is very good, and your on-screen writing helped me a lot." — Hanne Joe
★★★★★  "I really learnt a lot from the content of this course; it is very different and actionable. The instructor is professional and makes you feel at ease, his delivery is clear and to the point." — Emma Jonas
★★★★★  "Haytham is the best Arabic teacher – He is very helpful and did an excellent job. Thanks for this amazing course. I have learned many things." — Grayson Christopher
★★★★★  "What I can say is Awesome! I have been learning Arabic for quite some time now, however I have learned many new things from this course. definitely I will buy the other courses." — Thomas Eli
▬▬▬▬▬▬▬▬▬
► What Popular Arabic Teachers & Linguists are saying about Learn Real Arabic courses
★★★★★  "Learn Real Arabic courses are really good for Arabic learners of all levels. Lessons are well-explained in step-by-step approach and it helps you to learn Arabic fast, I sincerely recommend Learn Real Arabic courses to anyone who's willing to learn Arabic online." — Sami Morsy, Prof. | Arabic Language Consultant – UK
★★★★★ "This program is by far the best that I have seen, particularly for teaching Arabic to beginners. It is clearly designed using Modern Standard Arabic. The videos are very comprehensive and step by step."  — Maram Ryad | Arabic Translation Expert – USA
★★★★★  "The method used is creative and it successfully teaches you a wide range of Arabic vocabulary, Arabic grammar, and sentence structure in an easy way, I highly recommend Learn Real Arabic courses to all Arabic learners beginners and advanced."  —  Somayya Mohsen, Dr. | Helwan University – Egypt
★★★★★  "I have been working with Haytham for quite some time now. Haytham has helped more people learn Arabic language fast – ranging from total beginners all the way to pros – definitely I will recommend the Learn Real Arabic courses to my friends."  — Khalid Jamil, Dr. | Islamic University – Malaysia
▬▬▬▬▬▬▬▬
Who this course is for:
Intermediate and advanced students, who are curious about improving Arabic language. This course is not for student with zero Arabic knowledge!
This course is for you if you want to achieve a whole new level in learning Arabic
This course is for you if you like to learn Arabic using new proven system and well-structured method
Download  Learn Arabic Using the Q & A Method – Part 2  Free

https://mshares.co/file/R695d0p
https://drive.google.com/a/my.riohondo.edu/file/d/1tlwfijd6QThBsA76-8J_L1aQgl36daGF/view?usp=sharing
https://uptobox.com/i4hpgr3xf8hv
Password

: freetuts.download