Udemy
Learning digital compositing with Photoshop, from A to Z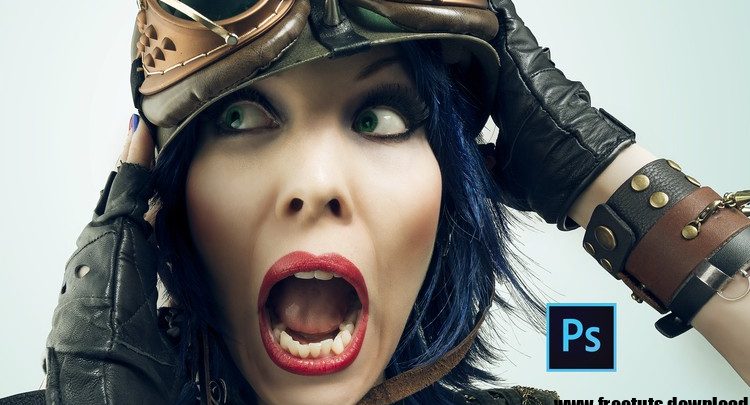 Download Tutorial Learning digital compositing with Photoshop, from A to Z

This course is continually updated, future new projects and new Photoshop compositing techniques will be added ongoingly.
This is the fullest course on compositing in Photoshop. It also includes additional sections about creating 3D backgrounds in other applications, how to setup lighting and photoshoot models in a studio, and how to design and layout posters. New sections will be added in time, to cover a wide range of skills.
The structure of this course is based on several years of experience in teaching online students. For only a one time fee you can get a Lifetime access to this growing course and its digital assets.
What Will I Learn?
How to create commercial level compositing that you can sell.
Improve your photoshop skills and techniques to professional level.
Learn how to optimize your workflow and produce mastery level work in the shortest time possible.
Basic and advanced principles of digital compositing for commercial production.
This course is separated into modular sections based on your level of Photoshop knowledge and compositing skills. I do recommend to follow the designated order of the sections and tutorials, but don't feel locked up to it. Please just be sure to view the "Tips before starting on Projects" before your proceed to next section.
This course is designed to be hands on, project based with more projects being added on a continuous basis. All of them will include project materials, but you can always use your own.
Introduction to Photoshop section:
If you feel a little bit "rusty" in your current Photoshop skills, then watch this.
Masking in Photoshop:
Different techniques of masking in Photoshop. The different pros and cons and recommendations.
Masking – one of the essential steps in the compositing workflow.
Finding characters for your compositing, from Photoshoots to image stocks:
Lighting setup, posing, and camera settings for those who want take photos by themself and resources for stock photography.
Retouching. Preparing a model for the compositing step:
Important steps in retouching techniques, valuable for any digital artist who works with models. Even if you aren't creating composites, this is a must to know section. Includes advanced techniques.
Introduction to Digital Compositing:
What is compositing and the different types of compositing.
Compositing essential skills:
Each tutorial in this section introduces different techniques that are used in blending components. This includes an understanding of shadows, lighting, perspective and their importance in photorealistic compositing.
Creating 3D background for compositing work:
Optional section.
In many projects we are using digital photos, or compositions of several digital photos, for the background. But if you want to bring your creative environment to the next level, then you can start using 3D application to bring your own imaginary worlds to life. In this section we are looking into how to use other applications besides Photoshop to achieve that, as well as where to find free and inexpensive 3D programs.
Resources for compositing work:
Where to find and how to manage it.
Tips before beginning working on projects:
A fast refresh on what we've learned about compositing.
Creating movie poster:
Basic principals in creating movie posters. How to prepare background and an integrated model as well as positioning texts and credits.
Robot and the Boy, project:
Step by step going over the workflow in creating this compositing. You can use either your own assets or those provided with this project.
Note: A bonus pack with this course includes a growing collection of digital assets that you may use for your personal or commercial work, royalty free. No reselling.
What are the requirements?
Mac or PC with Adobe Photoshop (CC preferable) installed.
Access to digital assets of this course. Download them.
Optional software for the 3D section.
Some knowledge of Photoshop principles, you can always watch the "Introduction to Photoshop" section if you feel that your knowledge needs a little refresh.
What am I going to get from this course?
Learn concepts for digital compositing
Recommended workflow
Gain an excellent general knowledge on how to blend different components together in Photoshop
Types of masking to extract model from backgrounds
How to make model realistically blend into different backgrounds
How to create professional digital compositions
What is the target audience?
Digital artist who want improve their skill in Photoshop
Photographers with a creative soul
Artists who want take the next step in becoming professional
Those who want to create compositing work that sells
Hobbyists or professionals looking for their next creative challenge and personal growth
Who this course is for:
Enthusiast and professional digital artists
Digital photographers
Concept artists
Professional digital artists
Screenshot Tutorials/Courses

Download Free Tutorial Learning digital compositing with Photoshop, from A to Z

https://drive.google.com/open?id=1LDTMlSoW1Kff6ZiD9J65057p0GCGjbP8
https://user.mshare.io/file/cr4TIcu
https://campuen-my.sharepoint.com/:u:/g/personal/qedi004_365office_site/ETJ-enth2rxKsTmtELFHWUgBN-bU7l6jwyd6f_iFKvS3qA
https://1fichier.com/?47mk5opt5kf2cw4vjrqd
https://drive.google.com/a/student-topica.edu.vn/file/d/16jmogOua5QSHa-iFSBGro2VrrWcSaWMx/view?usp=sharing
https://drive.google.com/a/student-topica.edu.vn/file/d/1V0Vtffg3A4DvAO19_tiOJkNMY_je0_Zl/view?usp=sharing
https://uptobox.com/l8007ulpr7pl
Password

: freetuts.download