Lynda
Marvelous Designer Video Tutorials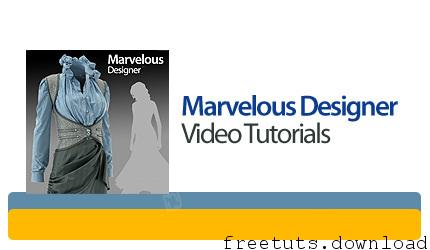 Marvelous Designer Video Tutorials – Tutorial Designer Clothing Tutorial

You can design accurate patterns only using Marvelous Designer without help of the other pattern CADs. Marvelous Designer supports for polyline, free curve and dart drawing.
Any pattern modifications are completely and immediately reflected on the draping of 3D clothes in real-time. Experience the most intuitive and efficient clothes design interface in the world. With only a few mouse works you can sew any patterns in any styles.
See the animation below. Marvelous Designer supports for multi-layered sewing. With this feature you can make more complex designs like Tuck and Gather. Another key feature is the folding operation. You can make folds on any seams and clothes. The folding function enables us to make pleats and ironed lines. You can experience fast and complete draping results for any complicated clothes. The improvements in speed and quality have been achieved by using a novel Multi-Level simulation which has been studied and developed in our team. Furthermore, parallelized algorithms bring more speed-ups with multi-core CPUs. The physical characteristics of cloth are digitized and parametrized into a variety of properties – Stretching/ Shearing/Bending stiffness, Damping, Density, Thickness and so on. Controlling this parameters allows simulating various kinds of cloth materials. Marvelous Designer provides an easy way to arrange patterns around an avatar for draping. That is the 'Arrangement Point' which indicates the key position to place patterns. Only thing you need is to pick a pattern and to click "Arrangement Point" you want to place it on. Our realtime renderer provides high-quality images comparable with real clothing. Look forward to more advanced features such as bump mapping, soft shadows and global illumination in future versions. Marvelous Designer can import any COLLADA and OBJ files from most of 3D modeling tools such as 3DS Max, Maya, SoftImage, LightWave, Poser, Daz Studio, Vue and Modo. And avatar and cloth files can be exported in OBJ format.
Here are some key features of "Marvelous Designer":
– Easy-to-use sewing operations
– Support for Tuck, Shirring, Pleat, Gather, Ironed line making
– The fastest draping speed
– Support for a variety of physical properties
– One-click pattern placement using "Arrangement Point"
– High-quality realtime rendering
– With 3D modeling tools
Screenshot Tutorials/Courses

Info Tutorials/Courses

Educational level: 
File size: 2560 MB
https://mshare.io/file/BIDXWB
https://drive.google.com/open?id=10YVbjGfqNI4lUrJ4ELyhlUonLQPX-5fM
https://freeshadow-my.sharepoint.com/:u:/g/personal/hoquangdai_abcda_tech/EXOBg5gmb_RGgXvuY1vTiV0BJilnj3Vp1nqiInoBu7xEBg?e=TRcCZi
Password : freetuts.download