Udemy
Microsoft Project – Get Up & Running Quickly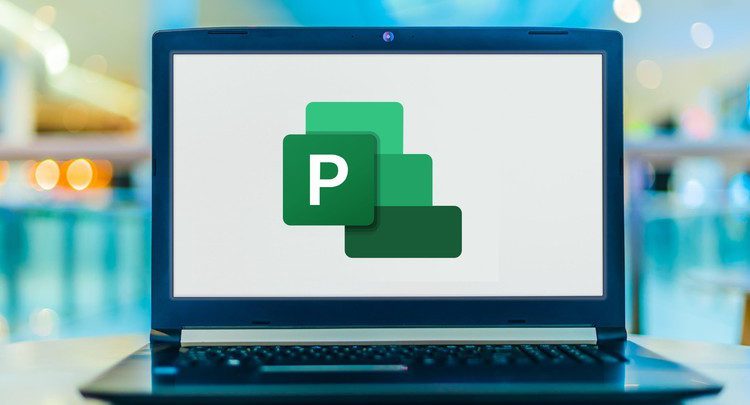 Microsoft Project – Get Up & Running Quickly   Free Tutorial Download

What you'll learn

How to use the Microsoft Project 2019 application
Description

Welcome to Microsoft Project 2019 – Up To Speed:
This course helps you to get up and running quickly with Microsoft's powerful project management system. This handy step-by-step class starts from scratch, starting with basic topics and moving on to more advanced features of the application, designed to help you to become more productive more quickly.
In no time at all you'll be navigating Microsoft Project's interface, create projects, entering tasks, creating project calendars, creating task dependencies, entering and managing resources and costs, splitting and postponing tasks, working with views, and working with Task Boards and Agile features. You'll also learn how to update and track the progress of your projects, how to generate relevant report, import data from other applications into Project, export data from Project to other applications, and much more.
Who is this course for?
This course was created for people new to project management as well as well-seasoned project managers looking to learn a new and powerful project management application. This course will also be helpful for those coming from a previous version of Microsoft Project or those looking to delve more deeply into the Project application.
What does this course include?
· Step-by-step instructional videos that are easy to follow
· Downloadable lesson files allowing you to follow along with the instructor
· Support for any questions you may have
What You'll Learn:
· The Basics. We'll begin by creating a new Microsoft Project file and then take a look at the project environment. You'll start by entering in information about your project and then set some project options. You learn how to create a project from a template as well as obtaining help from within the application.
· Working with Tasks. Next, we begin entering tasks into our project. You'll learn how to edit tasks, rearrange tasks, insert and delete tasks as well as add a summary task. Additionally, you'll learn how to outline tasks, add recurring tasks and Work Breakdown Structure (WBS) codes.
· Linking and Scheduling Tasks: In this section, we'll take a look and task relationships and task dependencies, and you'll learn how to link dependent tasks to each other. You work with adding lead time and lag time to your projects as well as how to set and modify task dependency. Together, we'll split tasks that need to be postponed, set task constraints, set milestone tasks and set task deadlines. You'll also learn how to work in Network Diagram View to get a different perspective on your project.
· Resources and Costs: We'll go in-depth working with the resource area of Microsoft Project. We'll work with entering resources and creating a resource calendar. You'll learn how to assign resources to tasks, filter resources and enter in resource costs. We'll also look at how to enter in fixed costs and how to use the cost table. You'll also learn about effort-driven scheduling.
· Working with Views: To help you manage your project effectively, you'll learn how to work with a variety of different views. You'll work in calendar view, task usage, and resource usage views and split views. You'll also learn how to format a Gantt Chart, print a view, use Project's various Tables as well as how to apply an AutoFilter to a view. We'll also work with Project's relatively new Agile features and its Team Planner view.
· Finalizing the Plan: In this section, you'll learn how to identify slack in your project as well as viewing your project's critical path. You'll create and save both a baseline plan as well as an interim plan. You'll also learn how to determine which of your resources are overallocated and how to level those overallocations.
· Updating and Tracking Projects: At this stage, you'll begin updating the progress of your tasks. You'll update work performed as well as manually updating the costs of your project. You learn how to reschedule uncompleted tasks, filter tasks, and display variances. You'll also learn how to view the Progress Lines of your project.
· Working with Data from Other Applications: Next, we'll learn how to copy and paste data to other applications. You'll learn how to import a task list, create an import map and export project data. You'll also learn how to use the Copy Picture command as well as sharing a Project file with others.
· Working with Reports: In this section, you'll begin working with Project's various reports. You'll learn how to print a view as a report as well as view Project's standard reports. You'll customize reports, modify report formatting, modify report headers and footers and add graphics into your reports. You'll also learn how to adjust report margins and send your reports to the printer. We'll also work a bit with visual reports and you learn how to work with and create visual report templates.
· Manage Multiple Projects: In this lesson's videos, we'll learn how to create a resource pool which you use among multiple projects. You'll learn how to link projects to a resource pool and update resource pool information. You'll also learn how to consolidate projects using master projects and subprojects, how to link tasks between projects and how to share elements between your different projects. We'll end by creating a project plan template.
· Formatting a Project File: Lastly, you'll learn how to format the various elements of your project file. You'll format and change bar styles, format timescales, create custom fields, tables and views, create custom groups and use Microsoft Project's drawing tools. You'll also learn how to automate tasks with macros that you'll create yourself.
By the end of this course, you'll learn how to create, organize and manage an in-depth project, allowing you to effectively stay on top of hundreds of tasks and resources with ease.
Are you ready to begin your Microsoft Project journey? Then, click the enroll icon and let's get started!
– Roger
Who this course is for:

Project Managers, people who need to manage projects
Download  Microsoft Project – Get Up & Running Quickly  Free

https://horizoncsueastbay-my.sharepoint.com/:u:/g/personal/fbhat_horizon_csueastbay_edu/EeDsyC33C9VPt8HO93LuDCkB1PWP9mUT537waRKVCqi1XQ
https://bayfiles.com/B5K2c5d6p8
https://drive.google.com/file/d/1HV_HIuNOU31OyGkVVmCjzDLvdDVNobxB/view?usp=sharing
https://uptobox.com/biqpy36ezv2t
Password

: freetuts.download