Udemy
Photoshop CC Color, Lights and Contrasts Mastery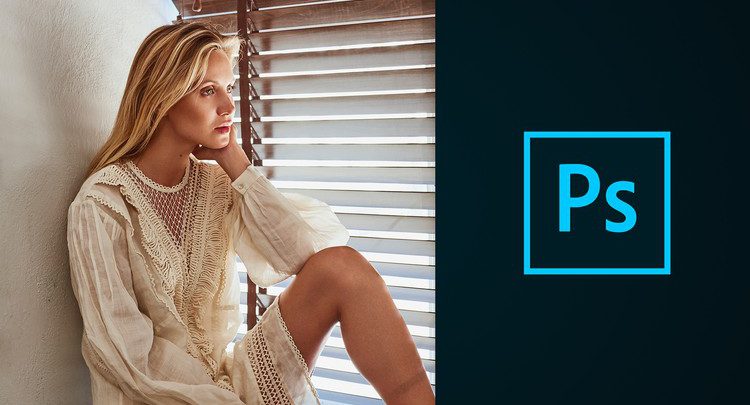 Learn Imagery Post Production. Professional color grading techniques and contrast mastery. Free Download
What you'll learn
You will learn RAW conversion in Adobe Camera Raw

You will learn RAW conversion in Lightroom Classic CC

You will learn how to adjust lights and shadows on RAW files

You will learn how to export RAW files to work further in Photoshop

You will learn how to retouch skin

You will learn adjustment Layers in Photoshop

You will learn how to use adjustment layers in practice

You will learn how to color grade your images

you will learn how to work with luminosity masks

You will learn how to adjust contracts

You will learn how to create your own filters

You will learn how to get magazine look

You will learn how to export your images
Requirements
You need Photoshop CC
Lightroom Classic CC is optional
Be interested in professional retouching
Description
I have been working in retouching industry for over 5 years and have experience working for top brands and magazines such as Vogue, Numero, L'officiel and many others. My mission is to teach you imagery post production in the way that is useful. What I mean by that is the fact that I not only teach you photoshop editing, but I teach you quality post production with the standard of high end work. Learning from me provides you with knowledge that can bring you profits in photography industry.
In this course I will teach you everything that you need to be successful in post production.
We start with the raw conversion. You will learn how to adjust lights, shadows, exposure and how to polish colours of your images to prepare for work in photoshop. I am not only showing you how to do raw conversion in adobe camera raw, but I will show you the same process in Lightroom as well. Just in case you prefer to use Lightroom over camera raw.
Next we will move to photoshop, I will show you how to retouch skin in non-destructive way and after that explain to you all of the adjustment layers that you will use for photo editing so photoshop will not be confusing ever again. I will make you understand channels and teach you how to work with luminosity masks to get the perfect results.
On few different examples we will do full color grading work and adjust the contracts so you will have real work experience.
At the very end I will show you how I personally like to do my final adjustments and how I export the images before sending them to my customers.
Wether photography and post production is your hobby or work. This course will show you how to make your images look professional. If you want to learn how to edit image beautifully, this is the course for you.
Don't worry if you don't have many images to practice because I will share some images with you so you can practice at your own pace.
Who this course is for:
Portrait Photographers
Fashion Photographers
Lifestyle Photographers
Photographers
Retouchers
Wedding Photographers
DownloadPhotoshop CC Color, Lights and Contrasts Mastery Free Download Free
https://2speed.net/file/A23C824C1C3F
https://upfile.info/file/9WJG2764A2FA
https://1fichier.com/?uh5e1kxm4wf45rcyju7b
https://drive.google.com/a/vimaru.vn/file/d/1M4hoMECOrPmO-tXg60u4CAaydbU2MUV8/view?usp=sharing
https://drive.google.com/a/vimaru.vn/file/d/1FBe0sRn1sFfBfKjaqx1KUSKjwVNIYoVd/view?usp=sharing
https://uptobox.com/22177q76zefb
Password

: freetuts.download