Udemy
Practical Meditation for beginners and self discovery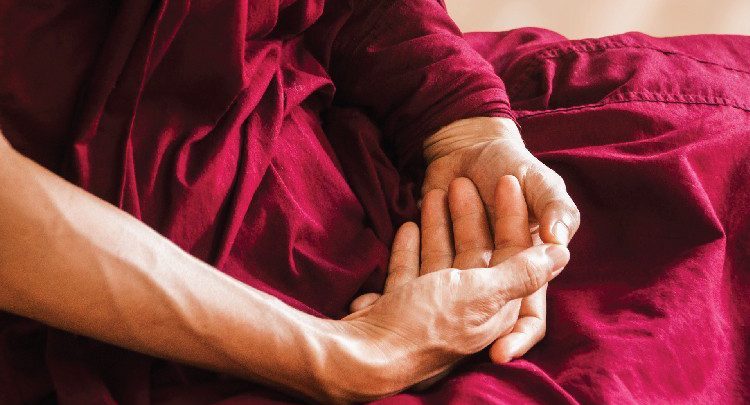 Practical Meditation for beginners and self discovery   Free Tutorial Download

What you'll learn

Internal Calmness and learn internal cleaning methods

Increased awareness and start journey towards self discovery

RELAXATION,Mental clarity and emotional wellbeing

Increased focus and live in presence

OBSERVE breath to know internal thought patterns

GUIDED meditation sessions for easy beginning.

Develop own style of practice and maintain consistancy.

OBSERVE Breathing to reduce anxiety
Requirements

Self-love,ready to spend 15 minitues for practice.

Willingness to practice the learning

A mind for self discovery
Description

Meditation is a gift to human kind to unlock the real inside of you.
This simple and effective meditation practicing steps will help you to keep meditation as a habit.
These are the  important factors discussed over the course.
. Meditate quickly by internal scanning methods
.Relaxation methods by observing breath
.Observing internal thought streams and let it go without controlling.
.Yogic breathing and Power of sound OM.
After practicing meditation regularly you will be able to relax in more natural way, manage your stress and know yourself more. This course is meant to give the power to you to be control and develop your own way of practicing in long run. Only thing required your willingness and acceptance …. There are guided meditation sessions to get you on right track, later on you can take to any path as you wish, and there are no restrictions.
Through internal body scanning or cleaning method you will feel rejuvenated just like after you got a sound sleep.  If you are ready to spent minimum 10 minutes to see what's going inside of you, then you certainly consider joining this course. In long run this is going to up lift your emotional well being and over all wellness.
This course also covers:
What is the best time to practice?
How to deal the issues at beginning stage?
How to achieve deep practice and seek answers you look for.
Better clarity of mind by just observing instead of controlling.
Would you mind to see some changes in your perception on what you think on yourself first and on external world? Look forward to see you in the class.
Thank you
Baiju D pillai.
Evolve, and expand your freedom.
Who this course is for:

Entrepreneurs and employees who wish to practice quickly and worried about not having much time.
Beginners or students who wish to enter the world of mediation early.
Anyone who wish to see the spiritual side of themselves and enjoy the natural calmness within.
Any one who interested to keep meditation as a habit
Anyone wish to live in presence with increased awareness and focus
Those who wish to bring more positivity and clarity in their journey of life
Anyone above the age of 15 wish to learn meditation.
This course is NOT for advanced practitioners or for those have a regular / disciplined practice.
Download  Practical Meditation for beginners and self discovery  Free

https://xmbaylorschool-my.sharepoint.com/:u:/g/personal/grayem_baylorschool_org/EWaoE6LQzbZOq43sYGPvly0BA-vtqNyhLW8jhik3WR2R8g
https://bayfiles.com/B671t7U8o2
https://drive.google.com/file/d/1HQ1ESMbjkNmr3n_2irb8Na3TavptJQc-/view?usp=sharing
https://drive.google.com/file/d/1zB4zjA1wiNqA9SDAtrPogVntvVm6V_UC/view?usp=sharing
https://uptobox.com/v49t0f5f0bk2
Password

: freetuts.download