News
Shakespeare: Comedies, Histories, and Tragedies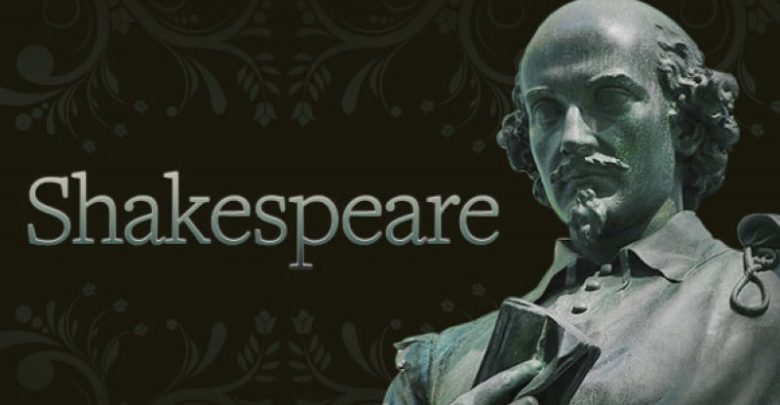 Download Tutorial Shakespeare: Comedies, Histories, and Tragedies

There is no more important author in Western literature than William Shakespeare. And his plays—whether a comedy like A Midsummer Night's Dream; a history like Henry IV; or a tragedy like Hamlet—are treasure troves of insight into our very humanity. Shakespeare: Comedies, Histories, Tragedies introduces you to Shakespeare's plays and explains the achievement that makes Shakespeare the leading playwright in Western civilization. The key to that achievement is his "abundance," says Professor Saccio—not only in the number and length of his plays, but also in the variety of experiences they depict, the multitude of actions and characters they contain, the combination of public and private life they deal with, the richness of feelings they express and can provoke in an audience and in readers, and the fullness of language and suggestion.
Introduction: Lectures 1 and 2
The first two lectures consider how Shakespeare's plays have been valued by four centuries of readers, and how they have been interpreted and reinterpreted by the generations who have read and seen them.
The lectures also consider the kind of theater for which he wrote, the characteristic structures of his plays, and the way the plays easily mingle events from different realms: different social levels, different levels of realism, and different metaphysical contexts.
The course then considers the plays in terms of genre.
Four Comedies: Lectures 3–10
Twelfth Night offers an example of Shakespearean comic structure and subject: courtship. Renaissance courtship practices are discussed, with their implications about the place of romantic love in our lives. Shakespeare also includes in his survey of lovers Malvolio the ambitious steward, for whom courtship is a means of social advancement.
The Taming of the Shrew provides a somewhat realistic look at bourgeois marriage customs and the place of a strong woman in a patriarchal society. It shows Shakespeare experimenting with an unusually sharp collision of romance and farce.
The Merchant of Venice employs a particularly lofty form of romantic idealism in the courtship plot, but it confronts that idealism with the problematic, possibly tragic character of Shylock, who has forced generations of actors into reinterpreting Shakespeare.
Measure for Measure shows Shakespeare on the verge of breaking out of comic conventions altogether. The characters marry at the end, as is customary, but the route to their unions is a gritty path entailing near-rape and near-execution via the courtrooms and the sexual underground of a corrupt modern society.
Five Histories: Lectures 11–18
Richard III is followed through the arc of his villainous and entertaining career.
Richard II raises constitutional problems that vex us still: What can be done with a ruler who is undoubtedly entitled to rule and is also damaging the realm?
The two plays named after Henry IV show Shakespeare's widest scope in depicting the realm of England from throne room to tavern to countryside, and they introduce Shakespeare's most remarkable comic creation, Falstaff.
In Henry V, Shakespeare kills Falstaff in a scene of extraordinary artistic skill and emotional effect, and then takes the king to a military victory that still arouses all our conflicted convictions about the morality of warfare.
Seven Tragedies: Lectures 19–36
The lectures show Shakespeare taking Romeo and Juliet, who should be the leading pair of lovers in a comedy, and plunging their private bliss into the public violence of a city torn by feud.
Why ancient Rome was important to Shakespeare (and to the Renaissance as a whole) is explored in two lectures on Julius Caesar.
Two lectures on Troilus and Cressida show Shakespeare rewriting Homer into a bitter satire on vainglorious men and unfaithful women.
Finally, three lectures apiece are devoted to each of the four greatest tragedies, Hamlet, Othello, King Lear, and Macbeth. As the richness of each play is explored, emphasis falls on the scope of the tragic effect: Shakespeare's acute development of the inner consciousness in his tragic soliloquies is placed within the far-ranging philosophical and theological implications.
Professor Saccio is a trained actor. He performed the Shakespearean roles of Casca, Angelo, Bassanio, and Henry IV, and directed productions of Twelfth Night, Macbeth, and Cymbeline.
Screenshot Tutorials/Courses

Download Free Tutorial Shakespeare: Comedies, Histories, and Tragedies

https://user.mshare.io/file/7fLECujj
https://campuen-my.sharepoint.com/:u:/g/personal/qedi004_365office_site/Ec_pkWo9TMRAjhnMW9-bzWQBOrGwR27gfKdb_rIQG1Gvfg
https://1fichier.com/?78b41turrge04tqii9h1
https://drive.google.com/a/student-topica.edu.vn/file/d/1BosnJmCxMXRC6bKo5yX5wkhOw5HrvUSp/view?usp=sharing
https://drive.google.com/a/student-topica.edu.vn/file/d/1uIZneZyZIN3A1hIYkXJDWX82BHXEYH5P/view?usp=sharing
https://uptobox.com/xk8x8gyp68uo
Password

: freetuts.download