Udemy
The Road to Influencer: Become a Social Influencer in 2019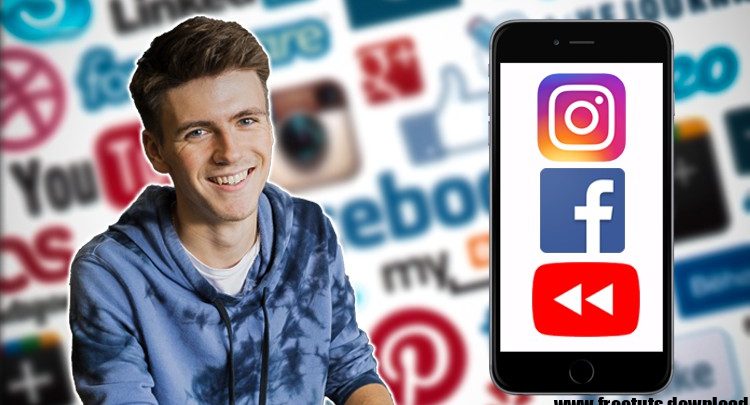 **Free for limited time only!**
Welcome to one of the only courses that will show you a full in-depth look at what it takes to become an Influencer.
Before this course I only knew what basically every other millennial knew at my age when it comes to Social Media – which is knowing how to use it and what features are available – but this is very different from being able to understand and utilise what you know to make Social Media work for you!
Over the last 6 months I have been researching articles and websites online, taking part in multiple social media marketing and Influencer courses, meeting up with Influencers face to face as well as those who work with Influencers on a daily basis in business.
During this time I made videos of everything I have learned and put it together into a course so that you can follow in my journey to learn how to become an Influencer.
I have also teamed up with a leading Social Media Expert in Scotland who has lived and breathed Social media since Facebook's launch and has been working for the last few years developing relationships with Influencers and working with Influencers to create social campaigns that get results before many other marketers out there. I'm really pleased to have Conor O'Sullivan take over the last section of my course to teach you how to get in contact with businesses, what to expect when working with businesses, things to look out for as an Influencer and the common legalities involved.
Overall in this course you will learn:
Social Media strategy on the various popular social platforms
Tips for how to succeed on Facebook, Instagram and YouTube
How to find your niche
Tips on how to brand yourself online
How to get your content seen on the different social media platforms
In-depth tutorial on how to create a website from scratch (no technical knowledge needed)
How to make it easy for businesses to get in contact with you
Understand how to utilise 'accidental viral traction'
Understanding the relationship between an Influencer and a business when working together
What exactly an Influencer is, their lifestyle and what effect they can have
Practical advice and tips from what I've learned creating this course
BONUS MINI-COURSE: How to Network with Influencers on Instagram.
I thought I'd add this mini-course that I had created as a bonus. Even though it is aimed at photographers the tips that I give are transferable and there is a lot of useful knowledge in this mini-course on specific key ways to utilise Instagram:
In this mini-course you will learn:
Why networking is always important and the benefits
Thinking of yourself as a business
Do you have the right niche?
Growth Strategies
How to create opportunities for yourself
How to make reasons to connect and network
The various ways you can work with brands
Specific key ways that you can utilise Instagram to get your content noticed
How to get your content shared on other Instagram accounts
If you're wanting to become a Social Influencer or simply want to up your game on Social Media, I have TAKEN OUT ALL OF THE HARD WORK, EFFORT and TIME you would've needed to invest and put it into an EASILY DIGESTIBLE COURSE that COVERS ALL THE BASES and can gets you RESULTS! 
So why wait…? 
ENROL TODAY! 
To your online social success,
Stuart Allan
Who this course is for:
Those who want to become a Social Media Influencer
Those who want to learn more about Social Media and how to utilise it better
Those who want to understand the business side of being an Influencer
Those interested in learning what it takes to become a Social Media Influencer
Screenshot Tutorials/Courses
Download Free Tutorial The Road to Influencer: Become a Social Influencer in 2019
https://user.mshare.io/file/XlZRG3t
https://campuen-my.sharepoint.com/:u:/g/personal/qedi005_365office_site/ETGJi9Ykq2hEpN9hwaQjCRIBt2UMHuv956zvNdLdLJRcrw
https://1fichier.com/?t2getmm3et2p75usy61z
https://drive.google.com/a/student-topica.edu.vn/file/d/1uBYv3SOixL_KNWFvIFNnEY0l5iDQ0ZoZ/view?usp=sharing
https://drive.google.com/a/student-topica.edu.vn/file/d/1153koLRZI-MX5_AEWsehy2S6-tNT-5Gt/view?usp=sharing
https://uptobox.com/5gm9mj5vuk5m
Password

: freetuts.download