Lynda
Android Bootcamp 2012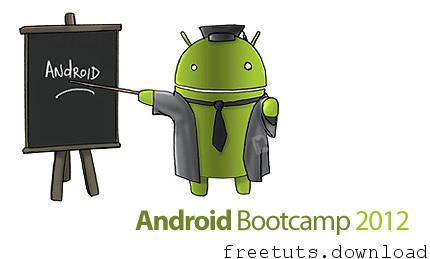 Android Bootcamp 2012 – Full Android Training Course, Mobile and Tablet Programming

Android™ Bootcamp Training Course is a hands-on training for designing and building mobile applications using Android™ open-source platform. Android™ Bootcamp course explains the philosophy of developing for Android™ through its main application development building blocks and their interaction with one another.
This complete hands-on course encourages students to learn by building increasingly more sophisticated and meaningful mobile applications for Android™.
By the end of the course, each participant will build their own complete Android application incorporating most of the key aspects of the platform. Typically, we build a Twitter app for Android, but there are other choices depending on participants' interests.
Topic includs:
– Intro to Android
– The Android Stack
– Hello, World
– Main Building Blocks
– Application Design
– Android UI
– JTwitter
– Threading
– Services
– Application Object
– Preferences
– Broadcast Receivers
– Security
– Preferences (Cont.)
– Database
– Lists and Adapters
– Alarms and System Services
– Android Security
– System Services (Cont.)
– Content Providers
Screenshot Tutorials/Courses

Info Tutorials/Courses

Manufacturer: Marakana Inc
Language of instruction: English
Level of training: 
File Size: 9740 MB
https://mshare.io/file/uJw6uDC
https://drive.google.com/open?id=17_90a88Ton3ob5MxF2hHz2oqnpBWghEY
https://freeshadow-my.sharepoint.com/:u:/g/personal/hoquangdai_abcda_tech/ETl8jQcbpXhBuBSc_u3yBeMBd0qILdtU9_v4qeApq8HbpQ?e=1BPoTX
Password : freetuts.download