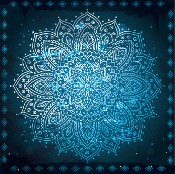 Sophia – Blue Snowflake   Free Tutorial Download

What if you could instantly, magically, hypnotically enjoy all the powerful, relaxing healing effects of Sophia's Ultra Depth relaxation in just 8 minutes? Well now you can!
MUST BE 18 OR OVER TO PURCHASE
What is included in the download?
An instant download of the 45 minute UD relaxation trigger MP3
An instant download of the 8 minute UD power relaxation MP3
What is the best way to maximize effectiveness?
Listen before you go to bed, at least once a day for 2 weeks. Most people say results happen within the first week.
What is the expected outcome?
In this MP3, Sophia guides you into a magical state of Ultra Depth relaxation and then gives you a special trigger word, allowing you to instantly go into UD relaxation in just seconds. From that point, any time you choose…you can instantly enjoy the magical state Sophia offers you…easily…amazingly… This is perfect for people who want a quick magical experience from Sophia.
For those of you who love Sophia's products, the trigger word will allow you to enjoy her other products more effectively and much faster…products such as "Three." Because we believe in free will and respect, the trigger word will only work when Sophia uses it, and it will only work with your permission. If you decide it no longer serves you and you don't want it to work anymore, then it will not. This is a tool to help you experience magic.
Bonus: When you use future products by Sophia, you will instantly notice an effect without any conditioning time.
What commitment do you have to make?
Listen to this MP3 once a day before you go to bed so you can fall asleep listening. Most people say results happen in the first week. However, you will need to listen each night for 21 days in a row to ensure success. It is VITAL that you use a high quality pair of ear buds or headphones. Cheap three-dollar ear buds or headphones are not capable of capturing all the isochronal tones and subliminals.
What if I have more questions on how to use it?
Every customer gets lifetime email consultation. Simply send me an email and I will help you with any concerns.
What kind of money back guarantee do I get?
I offer a money back guarantee if you do not see results AFTER 30 days of consistent use. This is to avoid people downloading the product and saying it does not work after one day in the hopes of getting it for free. I know the products work if you use them properly and as long as you ask questions when you do not understand something.
Where can I get more information?
CLICK HERE for testimonials of this product and many more!
Download  Sophia – Blue Snowflake  Free

https://beaconschool-my.sharepoint.com/:u:/g/personal/zcamacho_beaconschool_org/EZETMmpX1zJJkNRg1rL1TJgBzRIqCi_4cSyivdKV_vW5fA
https://bayfiles.com/P8y9z5Pfo8
https://drive.google.com/file/d/1kUbeNukD4GdkK8Z7bmn0ImkXLqqceEYQ/view?usp=sharing
https://drive.google.com/file/d/1hKpNMIzO_08JDQEJ9qbdbynwh34gF259/view?usp=sharing
https://uptobox.com/y24hwy22qtkr
Password

: freetuts.download