Udemy
Construction Claims- Proving And Pricing Acceleration Claims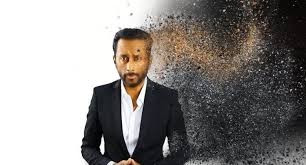 Construction Claims- Proving And Pricing Acceleration Claims  Free Tutorial Download

What you'll learn
This Master Course will provide you with the knowledge, expertise and practical tools to prepare ADVANCED quantum calculations for Acceleration Claims
Requirements
You should have a basic understanding of construction works
Description
GIVE ME AROUND 90MIN OF YOUR TIME and I will show you how to prepare ADVANCED professional quantum calculations for Acceleration Claims.
COURSE CURRICULUM
Contractual Strategy: Unlike other claims, a significant amount of advance planning is required in order to submit an acceleration claim. We will review all critical contractual/legal strategies that have to be adopted in order to successfully prove and price an acceleration claim
Advanced Workshop: Quantum (MS Excel): Additional costs associated with non-productive utilisation of labour
Advanced Workshop: Claim Quantum (MS Excel): Acceleration claim for additional and unforeseeable utilisation of tower cranes on a project
Acceleration Claim: Full Quantum (MS Excel): A detailed calculation of additional prelims costs (additional resources et al)
Advanced Workshop (MS Excel): Preparing an EOT v Acceleration cost comparison for the Employer
Sample Acceleration Claim: A detailed template in MS Word which can be used as a basis to create acceleration claims on your projects
Acceleration & Terminal Float: The theoretical aspect(s) related to this issue has been discussed ad nauseam. In the real world, how can you correlate rate of progress on site to terminal float and successfully prove an acceleration claim?
Key Errors to avoid:  If an acceleration claim is not planned, calculated and claimed in the right manner, it may be rejected during dispute resolution and the Contractor may suffer substantial losses
Strategies for Acceleration Claims: Preparation and Defence
Acceleration Claims: Detailed analysis of international case law
WHO IS THIS COURSE FOR AND WHY DO YOU NEED IT?
This course is essential for all construction professionals who are interested in learning how to prepare ADVANCED quantum calculations for Acceleration claims.
On completion of this Master Course, you will take a major step towards becoming a claims quantum consultant and, as you are probably aware, this is a very lucrative career.
Top construction companies and consultancies are always on the lookout for professionals with claims expertise.
As a claims quantum expert, you have the potential to work around the world and earn salaries anywhere from 20 to 50 thousand dollars, a month…tax-free in some countries.
COURSE OUTCOME
This Master Course will provide you with ADVANCED knowledge, expertise and practical tools to prepare quantum calculations for Acceleration Claims.
So, please review the course curriculum, watch the sample videos and challenge yourself to make a decision that will positively disrupt your life and elevate your career to a whole new level.
Who this course is for:
Quantity Surveyors
Commercial Managers
Construction Lawyers
Engineers Interested in a career switch to contracts/claims management
Project Managers
Planning Engineers
Consultants
Download Construction Claims- Proving And Pricing Acceleration Claims   Free

https://mshares.co/file/RYq6vRC
https://anonfile.com/bay1D8n6o2
https://drive.google.com/a/my.riohondo.edu/file/d/13rCGgSu6l7swQQXRcpiPsSbvP3E6L9ky/view?usp=sharing
https://uptobox.com/calb2srpvdyj
Password

: freetuts.download