Udemy
SAP S – 4HANA Supply Chain Management Fundamentals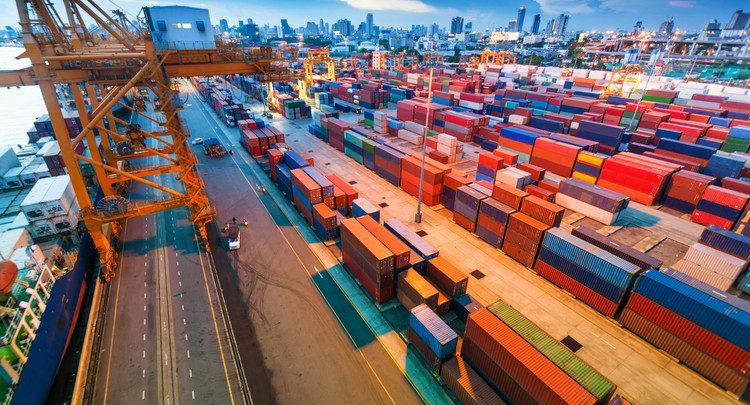 SAP S – 4HANA Supply Chain Management Fundamentals   Free Tutorial Download

What you'll learn

In this course, student will learn how SAP S/4HANA Enterprise Management addresses the pain points and challenges related to the supply chain industry

Student will also learn about industry pain points for the supply chain and explain what key SAP S/4HANA benefits will resolve today's pain points

Student will also get an overview of extended warehouse management, embedded transportation management and improved catch weight management capabilities, quality management, and commodity management functionalities integrated into the SAP S/4HANA core
Requirements

Basic understanding of supply chain industry.

Basic understanding of current SAP functionalities in Supply chain area.

You need to have interest to learn about new technology
Description

This course mainly dealing with fundamentals of Supply Chain Management fundamentals Witt respect to SAP S/4HANA. Mainly focussing pain points of supply chain Line of business. Every possible pain points of supply chain Industry in its day to day operations with respect to customer expectations, speed, information availability and actual insights of the operation.
SAP S/4HANA has rolled out and also has been rolling out various new innovations across supply chain line of business in terms of new functionalities, improvised or refurbished old functionalities and new user friendly FIORI apps to improve overall efficiency and relieve off the pain points which we discussed in the course.
In today's world, a company must meet three key demands: Consistent speed, customer centricity , and focused innovation. With the rise of new technologies, customer expectations have increased significantly. Customers have more specific product requirements and want the delivery of their orders as quickly as possible. In addition, with the heavy competition of today, customers have a lower threshold and can switch at any moment to another supplier or service provider or to someone who hasn't entered the market before.
Let us hope this course gives an detailed overview on this account which will be helpful for those who are going to be SAP consultants, those who are intending to attend any interviews etc.
Who this course is for:

SAP consultants in Sales and Distribution, Purchase.
Those consultants who are looking forward to attend SAP interviews.
To get an exposure on new technology.
Download  SAP S – 4HANA Supply Chain Management Fundamentals  Free

https://xmbaylorschool-my.sharepoint.com/:u:/g/personal/grayem_baylorschool_org/EVlerHyBx7FOqa50dbNzwMwBz0XmS3CGDr_4n11CGD36Ww
https://bayfiles.com/DeccW8W0o1
https://drive.google.com/file/d/1xJPz14nL42Qea-_zGUWgOsdsvtkfXaTO/view?usp=sharing
https://drive.google.com/file/d/1UenFu5dEMt5NG60Bg4WWXnGw7MDHPcvc/view?usp=sharing
https://uptobox.com/3d7j8doquaqj
Password

: freetuts.download