Udemy
Understanding Foreign Exchange Rates – Beginner ' s Guide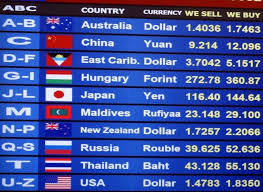 Understanding Foreign Exchange Rates – Beginner ' s Guide   Free Tutorial Download

What you'll learn

This course is based on the regulatory framework and market practices applicable in the Indian Foreign Exchange Market.

Student will learn why, when, where and how foreign exchange rates are used for converting one currency to another.

Student will learn about different types of foreign exchange rates.

Student will learn how foreign exchange rates are decided and quoted for different types of financial transactions.

Student will learn about exchange rate risk
Description

This course is part of a learning series on the subject of foreign exchange, international trade and international financial markets. This course relies on the regulatory frameworks that are currently applicable in India.
Though this course is intended for Indian students, the principles and rationale of the foreign exchange related aspects are universal and therefore students from other countries may also find it useful in getting a better understanding. Rules and regulations are there in all countries. Other countries may also have legal and administrative structures similar, if not identical, to India. Students from countries other than India are advised to examine how concepts presented in this course apply in their own country.
In this course, student will learn:
Why, when, where and how foreign exchange rates are used for converting one currency to another.
Different types of foreign exchange rates.
How foreign exchange rates are decided and quoted for different types of financial transactions.
Risk factors affecting foreign exchange rates.
This course is created keeping in mind an audience that is new to the subject. The topics covered in this course are presented in a style that would make it easy to understand and assimilate for :
1. Undergraduate and Graduate Students of business management and finance
2. Professionals who recently started their career in banking, financial services and insurance sector
3. Working executives from financial services industry who recently moved into the foreign exchange or international business division
4. Executives working in the travel and tourism industry
5. Other professionals such as lawyers, accountants, auditors and commercial managers who may not have been exposed to this subject in their academic curriculum
6. Self employed professionals and business owners
Who this course is for:

Undergraduate and Graduate Students of business management and finance
Professionals who recently started their career in banking, financial services and insurance sector
Working executives from financial services industry who recently moved into the foreign exchange or international business division
Executives working in the travel and tourism industry
Other professionals such as lawyers, accountants, auditors and commercial managers who may not have been exposed to this subject in their academic curriculum
Self employed professionals and business owners
Download  Understanding Foreign Exchange Rates – Beginner ' s Guide  Free

https://bayfiles.com/h7H4y2n0p5
https://drive.google.com/file/d/1g_QkasmcqzllaUg6lh4nAgUPvML7Quel/view?usp=sharing
https://uptobox.com/e2pbavmzi758
Password

: freetuts.download