Lynda
Up and Running with Lightroom 5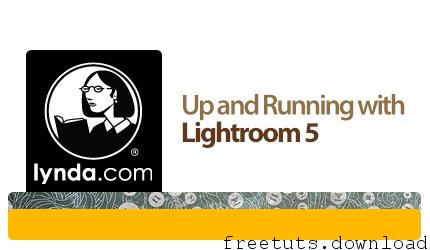 Up and Running with Lightroom 5 – Learn how to get started with Lightroom software

Adobe Photoshop Lightroom has become a popular program for photographers of all experience levels. In this course, photographer and teacher Jan Kabili provides an approachable introduction to all its capabilities. The course begins with a look at how to import photos from a camera and from a hard drive, describing how the Lightroom catalog works along the way.
Then you'll learn key ways to manage your photos in Lightroom, from reviewing photos after a shoot to working with Smart Previews when your photos are offline. This part of the course covers making collections, adding keywords, and much more.
Next, the course introduces the Lightroom Develop module and its features for improving a photo's appearance, including adjusting tone and color, cropping and fixing perspective, converting to black and white, reducing noise, and sharpening. It explores how to make local adjustments with the Adjustment Brush, Radial Filter, Graduated Filter, and Spot Removal tools. The course ends with a look at the most commonly used Lightroom features for sharing photos: exporting, printing, and sharing online.
Topics include:
– Importing photos
– Viewing, sorting, and selecting photos
– Reviewing and rating photos
– Finding photos with keywords and filters
– Cropping and straightening photos
– Fixing perspective with Upright
– Adjusting color and tone
– Targeting edits with the Adjustment Brush
– Sharing photos on Facebook
– Exporting and printing photos
Screenshot Tutorials/Courses

Info Tutorials/Courses

Language of instruction: English
Teacher: Jan Kabili
Level of training: Preliminary
time of training: 3 hours + 42 minutes
File size: 695.25 MB
https://mshare.io/file/CIuYLI1z
https://drive.google.com/open?id=1VE7gMTspWr4j0CGIS1Qis804r3CvnH3x
https://freeshadow-my.sharepoint.com/:u:/g/personal/hoquangdai_abcda_tech/EYktrzZbO4hIm7ApL9in0EwBJn61GTBLII4aBizYy6vlsg?e=4jqr20
Password : freetuts.download