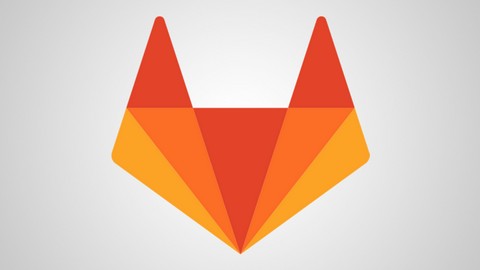 GitLab   Free Tutorial Download

What you'll learn

Learn what Git and GitLab is and how to use all of it's function to optimize and manage a DevOps lifecycle

Learn to do basic Issue Management

Learn how to set up Continuous Integration/Continuous Delivery

Learn to Manage Users in a team

How to plan, create, verify, configure, release, test etc.

With practical exercises throughout the course, you will get to practice your new skills.
Requirements

Basic familiarity with Version Control

You have Docker/VirtualBox installed on Windows
Description

COURSE OBJECTIVE 
The Primary objective of this course, is to introduce you to all the features and functions of the web-based repository manager GitLab. Use GitLab to plan, execute and have full control of any DevOps lifecycle or development project.
You will learn:
The basics of Git
How to install GitLab
How to manage users & groups
Issue management
Code review
CI / CD
Issue management like how to create merge requests, milestones etc.
How to import repositories
Continous Integration in GitLab
Triggering pipelines
The basics of version control
Much much more…
The course will have relevant exercises throughout the course, so you can practice your new skills.
When you are finished with this course, you will be a GitLab power-user, which will help you in your next DevOps project and make you much more interesting for tech companies looking to hire DevOps experts.
WHAT IS GITLAB?
GitLab is an online/web Git repository to manage your software projects. It is a one-stop place where you can manage your software projects, manage issues, teams, groups, wikis and anything to make the delivery of end product to the customer faster. It helps you to be productive in managing all aspects of software development, so that you can focus on writing logic that adds value to the end users.
By using GitLab, you can make your repositories private or public and allows you to efficiently collaborate with others teams. With CI/CD integrated, you can develop projects faster and not worry about setting up pipelines or releases.
TOP 3 BENEFITS OF USING GITLAB
1: Experts in Git & GitLab are in high demand & and the popularity of Git & GitLab is only growing
2: Since GitLab offers an entire development and DevOps lifecycle, it's ideal creating for efficient workflows
3: With very good integration with Docker, CI/CD, your DevOps job opportunities will only grow
FREQUENTLY ASKED QUESTIONS 
Is it a waste of time to learn GitLab when GitHub is the more dominant one?
Let me tell you at this point in time, GitLab is the only repository manager that is open source with lots of different hosting options and with a free integration of Continuous Integration. It is very late to join the market and its popularity is growing rapidly with more and more companies embracing GitLab.
Is GitLab free to host my projects?
GitLab is free when you want to host your private or public repositories. You can in fact host multiple private and public repos with unlimited collaborators at absolutely no cost.
GUARANTEE
If within 30 days of buying the course you decide that it's not for you, please get a Udemy-backed refund. No questions asked — just press the refund button, and all of your money will be returned to your credit card.
ARE YOU READY TO LEARN GITLAB?
Please press the "Take This Course" button and start learning 2 minutes from now!
Who this course is for:

Developers with basic knowledge about software development processes
Download  GitLab  Free

https://horizoncsueastbay-my.sharepoint.com/:u:/g/personal/fbhat_horizon_csueastbay_edu/EXEvi2eO8tVGkzzIX2xakLEBOKQp_Zir8Th5VV_CMXGz1Q
https://bayfiles.com/Vdd8cddcpb
https://drive.google.com/file/d/1gsm5U2kTRA_RI__tbsdAjo_4CyIQ7skZ/view?usp=sharing
https://uptobox.com/cduc2kh8vixs
Password

: freetuts.download