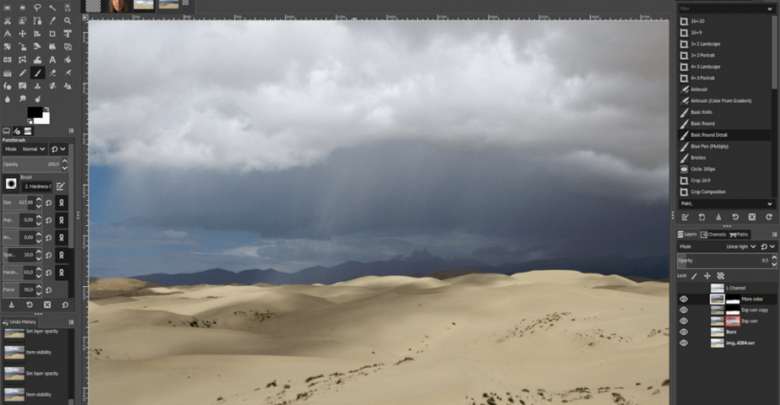 Photo Editing With Free Software    Free Tutorial Download

The best free photo editor software could come from an open source developer, it could be a 'fremium' tool that does everything you need, or it could be a properly powerful giveaway from a serious camera maker or software publisher.
If you're intimidated by Creative Cloud subscription fees or don't like the idea of handing over a chunk of change for a premium editing app, then there are tons of free programs out there for you to try.
Of course, there's free, and then there's free, if you see what we mean. Some programs like GIMP are completely free at all levels, while others are more what you'd call 'freemium', providing a free version that offers a reduced set of features, often heavily interspersed with ads encouraging you to pony up for the paid version. Your tolerance for this sort of thing may vary.
Then there's also 'open source' software. These programs, like the aforementioned GIMP, are genuinely free, with no strings attached! They are developed, maintained and kept up to date by teams of programmers working to gain experience, to build a career or just from a desire to make great software that's free to use. The world needs more people like this, that's for sure! Accordingly, we've put two of these programs at the top of our list, as they really do represent the best of free software. However be warned, they do take some technical skill and know-how to master, and lack the kind of intuitive hand-holding many other programs provide.
• The best photo-editing software you can buy
They are also options that don't require any downloading at all and work entirely within a web browser (Google Chrome tends to be the most broadly compatible, though many will work with most browsers. Plus, remember not to overlook the free photo editing and organising tools that ship with your computer – Apple Photos is better than you might think, for example, and if you're editing needs are likely to be quite simple then these programs may well do the job. If you're happy to edit on mobile users then you're especially lucky, as there are plenty of free apps that desktop users will only wish they had access to, including Adobe's Photoshop Express.
So we've organised our list of top free photo editors into three sections: one for desktop software, one for web-based tools and one for mobile users. Oh, and by the way, if this has really whetted your appetite for free stuff, check our our list of free Lightroom presets.
Enjoy!
Download  Photo Editing With Free Software   Free

https://xmbaylorschool-my.sharepoint.com/:u:/g/personal/mossh_baylorschool_org2/EYobKoQ8FGxFkOuTsy5WIs4B9Tywy-My8sOlBAD6h8D2wQ
https://anonfiles.com/3ejez1Leod
https://drive.google.com/file/d/1dOTBh2VpPGaqSimXPD2bw8lYk49Rm9gb/view?usp=sharing
https://uptobox.com/5a0hg6cqoj6m
Password

: freetuts.download