Udemy
SAP PO – Java Mapping Training with 10 Programs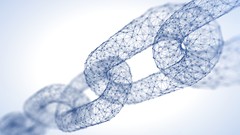 SAP PO – Java Mapping Training with 10 Programs   Free Tutorial Download

What you'll learn

How to Properly Install JDK

Download, Install and Configure Eclipse Tool on your machine

How to work with Eclipse Tool

Write, Compile and Run Java Mapping using Eclipse Tool

Right way to upload Java Mapping in ESR

Test Java Mapping in Eclipse Tool and Operation Mapping

10 Java Mapping Program for every Interface Scenario
Requirements

Prior experience in SAP PO tool is required

Access to SAP PO Software

Little bit of Java Programming Knowledge Required

Windows machine with Java Installed

Internet to download Eclipse Software
Description

Prerequisite:
You need to have access to SAP PO Tool.
Knowledge on SAP PO Tool is required.
What you will learn in this Course?
If you are trying to learn how to use Eclipse to write Java Mapping and also trying to learn how to develop java mapping for your interface mapping then this course is right for you.
This course will teach you the basics of installing Java Software, Download & Configure Eclipse Tool, Write Java Mapping, Deploy Java Mapping in ESR and Execute it in Eclipse.
Course Content:
JDK and Eclipse Tool Training:

What is difference between JDK and JRE?
Step by Step instruction on how to Properly install JDK Software.
Download the right version of Eclipse for Java Mapping Development.
Configure the Java Mapping with PO Mapping Libraries.
Learn how to write and deploy your Java Mapping in ESR.
Detailed steps are shown on how to use the Eclipse Tool.

10 Java Mapping Programs

Program 1 – Download Complete Java Mapping Source Code.
Program 2 – Write a Simple Java Mapping to read and write file.
Program 3 – How to Read File Line by Line with Java Mapping.
Program 4 – Learn to Handle Trace from Java Mapping Program.
Program 5 – How to Read Dynamic Configuration in Java Mapping.
Program 6 – How to Read Every Field from XML File.
Program 7 – How to Read CSV OR TAB Delimiter File
Program 8 – Read Chinese or Japanese Character Files
Program 9 – Learn to Write Java Mapping in Message Mapping Itself
Program 10 – How to Write Parameterized Java Mapping
Program 11 – How to Read Properties file in Java Mapping

Interface Development

Complete walk-thru of Interface with Java Mapping
Complete walk-thru of Mapping Development to Running the Interface.

Hands-on

Download the Source Code
Download the Configuration files
Complete hand-on and practical videos to see the steps.
All the hands-on training is shown on the Live PO system so that you can do it yourself later.
Who this course is for:

If you want to learn how to write Java Mapping
Learn Java Mapping Scenario
Anyone who wants to Master the Java Mapping Topic in SAP PO
Download  SAP PO – Java Mapping Training with 10 Programs  Free

https://horizoncsueastbay-my.sharepoint.com/:u:/g/personal/fbhat_horizon_csueastbay_edu/EfPvZecJT2hPrToSX9KOXK8BavvZiULlQM6EJnmv4QYzyw
https://bayfiles.com/Z3Y8d2d6pd
https://drive.google.com/file/d/1XTrnFDwYVX3AdaFGCd4403q3GYpKAtSb/view?usp=sharing
https://uptobox.com/lvqtblfco0c5
Password

: freetuts.download